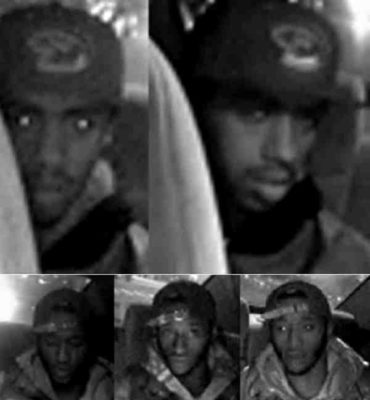 The NYPD is trying to identify two suspects wanted in connection with the gunpoint robbery of a livery cab driver in Harlem, police told Patch.
On November 2, 2017, a cab driver picked up two men for a fare in the early morning hours, police said. When the driver took the men to 225 W. 129 St., an apartment building in the public St. Nicholas Houses development, around 3:15 a.m. the two men pulled out a gun and threatened the driver, police said.
The passengers demanded the driver's money and were given $112, police told Patch. The suspects then fled the vehicle, police said.
The livery cab driver was not injured during the gunpoint robbery, police said.
Photos of the two suspects (seen above) were released this week by police. Police could not confirm many identifying details about the suspects.
Anyone with information is asked to call the NYPD's Crime Stoppers Hotline at 1-800-577-TIPS (8477).
Related Articles