---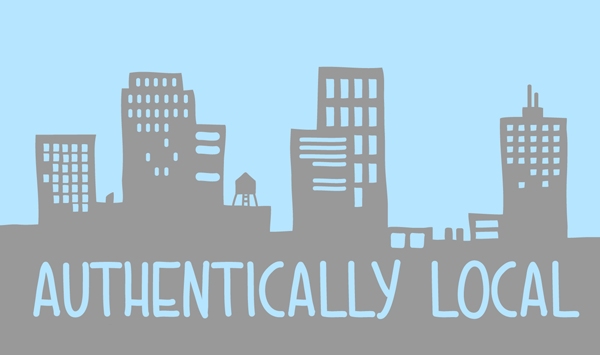 Harlem World Magazine is proud to be "Authentically Local" because we understand the importance of supporting homegrown media, stores and places in Harlem.
The restaurant decorated with bright glass bottles, renowned for its special entree and its convivial atmosphere when the tables are set up for outside dining.
The dry cleaner who doesn't need to be told that you like your shirts folded, not hung. Light starch.
The shop owner that runs down the street after you when you accidentally leave your credit card behind.
The local website that runs the picture of your missing dog – connecting you with the neighbor around the corner who found him.
Yes, you can buy your books on Amazon, or download them to a Kindle. You can use an iPhone app to find the closest movie. But there's a difference between something that's geographically convenient and something that's authentically local in Harlem.
And the difference is this: Local doesn't send profits back to a home office somewhere else. Local is something that's part of what makes where you are unique. As unique and flawed and loveable as anything else in the world. Something is authentically local if it's the first thing you'd want an old friend, visiting from the other side of the world, to see. It's authentically local if its disappearance could potentially break your heart.
Local is the newest, hippest, most lucrative frontier. The local advertising market alone is estimated to be more then $100 billion a year. Companies like AOL, Google, Apple and Groupon all want a piece of the action. Some of the devices they sell you are even collecting data about everywhere you go – all to help their local campaigns.
If you want home to feel different from everywhere else in the world – or if you want a world that's interesting to explore, support what's authentically local in Harlem. Know the difference, and vive la difference!
For over 10 years Harlem World Magazine has supported local businesses in Harlem since our first month in business in 2003. We continue our support for local businesses with our Directory Listing, our new Membership program to spread more Harlem love and in the future with our Props Shop featuring experiences, shopping and events for small businesses.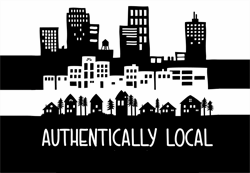 The Authentically Local banner helps you remember that we're committed to Harlem businesses from East to West and North to South Harlem.
Oh, don't forget that Harlem World Magazine is local and owned, make a donation to support our free programming here.
---