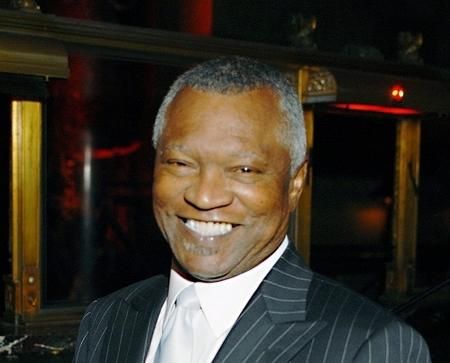 By Marc "The Raz" Rasbury
With the all of the NFL lockout news dominating the sports airwaves of late, the death of the flamboyant boxing promoter, Butch Lewis, flew under the radar screen this week. But this in no way should diminish the impact this man had on the world of boxing and the entertainment industry.
Most will look as him as the promoter that put the Spinks Brothers in the history books but his legacy goes way beyond that. Ronald Everette Lewis was born in Woodbury, New Jersey in 1946. He was raised in the City of Brotherly Love. Family representative Terrie Williams announced that Lewis passed away in his Delaware home this weekend due to natural causes. He was 65.
The average sport fan might not put him on par with the boxing world's Don King or Bob Arum, but his influence on the sport should be not be taking lightly.
From an early age, one could see that Lewis had the knack of selling almost anything for well beyond its value. Legend has it that he was able to sell rings and jewelry valued less $2.00 for over $50.00 while in high school. Then he took his street savvy ways to his father's Philadelphia used car business. He not only succeeded in this field but this is where he was introduced to the world of boxing believe it or not,
You see his father was among the Philadelphia business men that formed a partnership that managed Joe Frazier's early career. Lewis would not only go on to befriend the soon-to-be heavy weight champion but he started to understand the business side of the Sweet Science.
Armed with his street savvy ways and business knowledge, he dove head first into the boxing world. Few people know that he was an integral component in one of the biggest sports events ever. You see, when the world was clamoring for Frazier and Muhammad Ali to meet in the ring for the first time, it was Lewis who brokered several clandestine meetings between the two. During these summits, the two champions were able settle their differences and agree to fight. Now there is no doubt they would have eventually fought but Lewis defiantly expedited the process.
Bob Arum saw what Lewis brought to the table and hired him as a VP of his management firm, Top Rank Boxing. Lewis really made a name for himself at Top Rank Boxing. Many boxers took a liking to Lewis. They saw him as someone who they could relate to being that he came from a similar background unlike most of the promoters and managers that they were dealing with. Lewis signed Leon and Michael Spinks after they won gold medals during the 1976 Montreal Olympics.
After co-promoting a few Frazier and Ali fights, Lewis guided Leon to one of biggest upsets in boxing history when he defeated Ali for the Heavy Weight crown in 1978. The bird's eye view image of Leon being carried out of the ring after that fight is embedded in most boxing fans' memory. Ali would reclaim his crown a six months later and Leon would become a distant memory in the annuals of boxing lore. However, after working with Leon, Lewis became a major force in the boxing world and ventured out on his own.
Leon won the crown two years after striking gold in Montreal. With Michael, it was a slightly different story. It took some time to convince Michael to even turn pro. The younger Spinks brother was reluctant at first but thanks to Lewis' persistence and persuasive ways, Michael saw the light. Twelve years and nearly 20 million dollars later, Michael was glad he listened to Lewis. Under Lewis' tutelage, Spinks went on to defeat Dwight Muhammad Qawi, Eddie Mustafa Muhammad, Marvin Johnson and Eddie Davis en route to becoming undisputed world light-heavyweight champion. He moved up in weight class and defeated Larry Holmes twice for the IBF heavy weight championship title.
With IBF title in his fighter's hand, Butch Lewis embarked on his finest hour. He wanted Spinks to get the WBC title as well. There were two problems. First, Iron Mike Tyson owned the WBC belt and HBO had an agreement in principle for an unification title tournament. Lewis somehow got both fighters out of the HBO contract and then secured a 13 million dollar purse for his fighter negotiating against Don King. At that time, Tyson was at the top of his game and disposed of Spinks in 91 seconds. I went to see the bout on closed circuit TV at Yonkers Raceway. I went to get some beer for the fellas after the last preliminary bout. By the time I got back to my seat, the fight was over. The fellas still owe me to this day!
---
---
Lewis established Butch Lewis Productions in 1978 and partnered with IMG Worldwide last year to represent minorities in the entertainment field.
Most will remember Lewis for his work with the Spinks Brothers. Some will remember him for his flamboyant style like wearing tuxedo suits with no shirts along enough flashy jewelry that would make today's most gaudy Hip Hoppers jealous. However, he should be remembered for something even greater than the sport itself.
Butch Lewis should be remembered for being an individual that inspired countless of young African Americans to find their niche in the field of sports and entertainment behind the scenes. He was living proof that one could come from our neighborhoods and make it big in the entertainment field without throwing a punch or dancing across a stage, He showed us that we could be behind the scene as promoters, lawyers, producers and/or directors and still be recognized as a Playa in the industry.
Lewis is survived by his sons, Ronald Lewis, Brandon Lewis and Kevin Mosley; his daughter, Sita Lewis; his brother, John; his sisters, Gail Brison and Sheree Lewis; six grandchildren; and one great-grandchild.
I know that he came behind Don King and King's career lasted longer but let's not forget or belittle what Lewis accomplished. He brought Ali and Frazier together. He guided both Spinks Brothers to top of the fight game. But more importantly he inspired thousands of African Americans to see beyond the stage or the field of play.
Photo credit: 2010 RONNIE WRIGHT
No related posts found...