---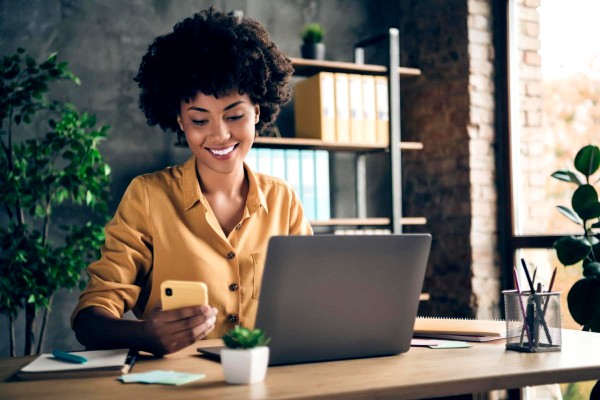 EnrichHER, the only digital platform that connects diverse-led companies to capital, has launched its next EnrichHER Small Business Grant contest for $5,000 today.
Designed to boost various operations needs from purchasing new equipment to implementing a marketing campaign, the grant will accept applications June 8-30, 2021 from U.S.-based businesses led by women, founders of color, LGBTQIA entrepreneurs, etc.
EnrichHER is especially seeking companies within the service-based, fashion and beauty, and B2B business products and services industries.
Interested owners can apply online at enrichher.com. One grand prize winner and several finalists will be chosen and announced on July 14, 2021.
The winner and finalists from April's grant contest are, Charmaine Kalpen – Status Alert for Emergency, LLC – Winner, Kenya Johnson – Heavy Brain Media and Consulting – Finalist, Kristen Lucas – The Well: Community for Women – Finalist, Adrian Whiteside – Rugged Past, Righteous Future – Finalist, Sadaf Sajwani – Games and Learning, Inc- Finalist and Tracy Taylor – My Kitty's Palace – Finalist
Grant applicants will receive information on financing options as well as the EnrichHER Business Financing Accelerator Program, a five-week training series that fast-tracks access to loans, grant applications, and venture capital.
Applicants will also be able to access the EnrichHER newsletter which provides subscribers with over $50,000 in grant opportunities, pitch competitions, and more each week.
For more information or to apply, visit enrichher.com
EnrichHER is a financial technology platform that matches revenue-generating companies led by women and founders of color to individual and institutional sources of funding.
Since 2017, EnrichHER has deployed upwards of $4 million through its platform and matched business owners to $14 million in working capital through its Accelerator.
By providing capital, coaching, and connections, we are fueling the fastest-growing demographic of business owners. Our network has engaged with over 23,000 advocates through its digital community and in-person activations.
---