---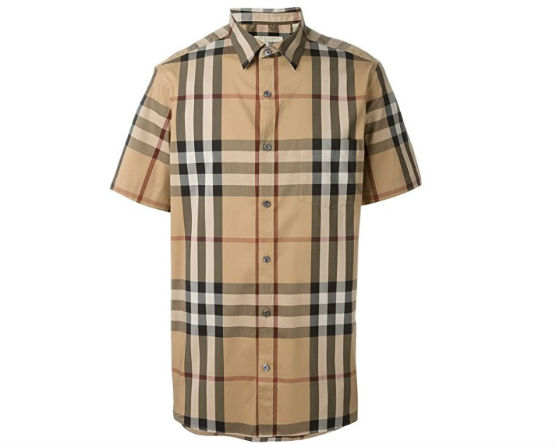 Racked reports that in the latest round of copycat fashion, Burberry is suing Target who has a store in Harlem for ripping off its iconic check pattern.
In a suit filed last week in New York's Southern District Court, the British heritage fashion brand accuses Target of "repeated, willful, and egregious misappropriation of Burberry's famous and iconic luxury check trademarks."
Back in 2017, Burberry discovered Target was selling products like luggage, water bottles, and eyeglasses with its famous plaid pattern and sent Target a cease-and-desist letter. But once it found Target was also selling scarves with Burberry's pattern at a fraction of the price, the English fashion brand finally decided to take the chain to court.
"Although Target's copycat scarves are of inferior quality, they are superficially indistinguishable from genuine Burberry scarves," the suit reads. "Target's misuse of the Burberry Check Trademark … has significantly injured Burberry's hard-earned reputation and goodwill, and has diluted the distinctiveness."
Fashion brands copy each other's designs all the time since American copyright law does not adequately protect fashion. But Target's use of Burberry's pattern is pretty outrageous because Burberry owns the trademark of the check pattern and has sued companies like J.C. Penney in the past when they've tried to use it. And even if it didn't own the trademark, Burberry could easily argue that it has a trade dress with the pattern — a kind of trademark where a design is considered so recognizable that the average shopper associates it with the company.
Burberry's history with the check design dates back to the 1920s, when the company decided to line the inside of its famous water-resistant trench coats with a check pattern. Although the design closely resembles plaid common in Scottish tartan design, Burberry filed for its trademark in 1921, and the check design has become inextricably tied to Burberry ever since. The company started making scarves and umbrellas with the pattern in 1967, and Burberry over time developed into a brand associated with Britain's upper class.
No related posts found...
---