---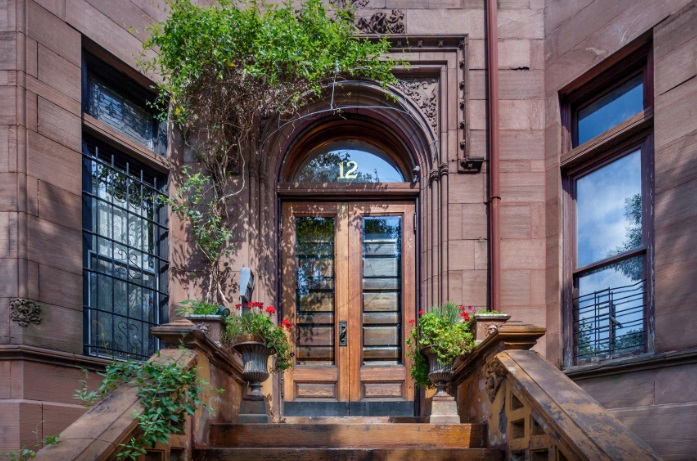 Despite what happens in the world each day, there are a few things you can always rely on in life.
One of them is that people always need somewhere to live, and that's why many financial experts always recommend investing in real estate.
You're likely reading this article today because that's something you want to do, and you'd like to build a real estate portfolio with two or more properties in the next few years. The trouble is, you've never done anything like this before, and you want to do things right.
With that in mind, there are some tips and tricks you can follow to make your foray into real estate a smooth and successful one. Take a look at the following inspirational examples to help you get started on your journey:
Define Your Investment Goals
First of all, you need to have a plan and stick with it. For example, what types of properties will you consider? How much are you willing to spend? Are you going to rent out your properties or flip them for a profit?
Those are just some of the questions you need to think about when defining your investment goals. There's no point throwing lots of money at a house or apartment vendor if that property isn't going to be a part of your plan.
There is no clear-cut, single strategy that all people new to real estate investment should follow. For instance, some people might want to build up a rental empire, while others only want to own properties for a short period.
Such strategies have their pros and cons, so you need to consider which one is right for you personally rather than what some guy trying to sell you an expensive real estate investment e-book wants you to do.
Determine Your Funding Sources
Few real estate investors have the capital to buy properties outright. If you don't have much capital to put into real estate investments, you'll need to buy houses and apartments with other people's money. But, how can you achieve that goal?
One way to do it is by taking out a regular mortgage and then paying it back when you sell the property, taking any profits and using them to reinvest in another house or apartment. Another option is to form an investment group with other like-minded people.
When you collectively buy and sell properties or buy and rent them out, you'll have more buying power because everyone puts their money on the table. Of course, the only downside to that approach is you will only ever earn a share of the profits rather than all of them.
There are numerous other ways you can fund your future real estate investments. It's worth thinking about which one is best for you and your needs.
Get a Good Attorney
It doesn't make any difference whether you're buying real estate with cash or other people's money. What matters is that you conduct due diligence during the property-buying process and flag any areas of concern.
That's not something you can do alone, as buying any property can be a legal minefield if you don't know what you're doing. With that in mind, you need to find a good attorney and use them for all your future property purchases.
A "good" attorney does all the correct checks on what you're buying, any contracts you need to sign and will offer you sound advice to help you make the right purchasing decisions. In short, such an attorney might double-up as your trusted real estate advisor.
Start Small
Don't assume that you need to begin your journey by buying the most expensive mansion in an affluent part of town. Instead, you should start small and work your way up to such lucrative investments.
Why? The answer is simple: starting small helps you become familiar with all steps and processes. You'll also "get a feel" for the market and develop a good eye for detail, plus you'll know what to focus on and what to avoid.
What should you look for when "starting small," you might ask yourself? Aim for lower-priced properties like apartments that are ready for people to inhabit. Alternatively, if you feel up to the challenge, buy a fixer-upper for a bargain price.
Conclusion
If you're new to the world of real estate, the thought of buying a property and building up a portfolio can be both exciting and scary at the same time. However, by following the right tips and guidance, your journey won't get fraught with problems.
Good luck!
---