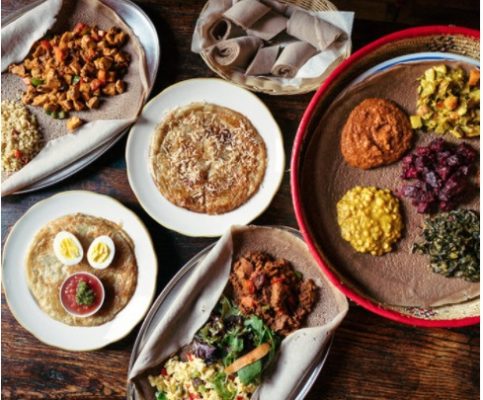 Sitting at home in Harlem with nothing to do on Sunday? You may want to spend the day at the New York African Restaurant Week (NYARW) to celebrate the official 2017 launch at the NYARW MegaFood Festival and Day Party on Sunday, October 8, 2017 at Industry City, and only 30 minutes away in Brooklyn.
More than 25 restaurants and food vendors representing cuisines from across the African continent will provide complimentary tastings, along with special Afrobeats music performances, fashion, beauty and art pop-up shops curated by luxury African retailer ONYCHEK, contests and free giveaways throughout the day sponsored by Brussels Airlines. Ten percent of all NYARW MegaFood Festival  proceeds will go to NYARW nonprofit partners City Harvest and Vocal New York.
New York African Restaurant Week continues through October 22, 2017, with more than 75 curated culinary events happening at restaurants and participating locations throughout New York City.
Get your ticket HERE
For more information, visit www.nyarw.com. Photo via NYARW
Related Articles