---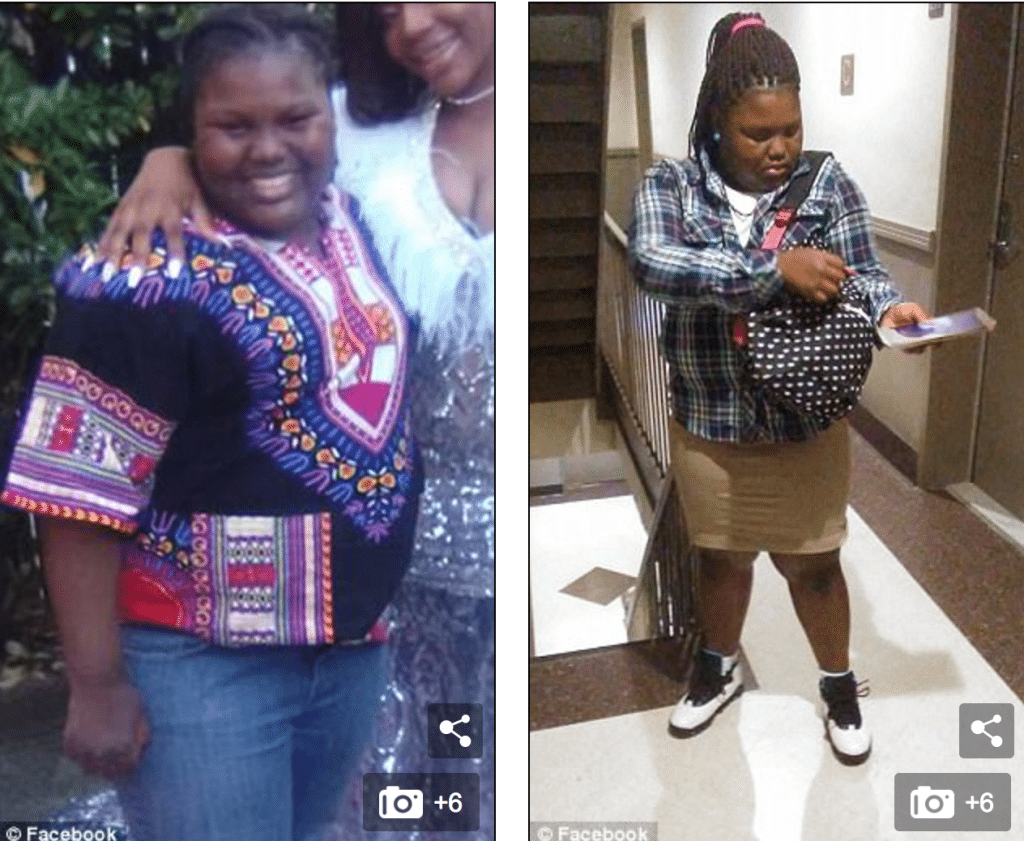 NY Daily News reports that a schoolgirl prank gone gruesomely wrong left an 11-year-old Bronx girl hospitalized with severe facial burns — and her rage-filled mom bent on revenge.
Relatives of hospitalized Jamoneisha Merritt called Thursday for arrests in the scalding of the girl at her friend's Bronx apartment.
The victim's mother Ebony Merritt appeared outside the home of Shernett Panton and her 12-year-old daughter Aniya Grant Stuart, spewing obscenities and threats.
"I'm going to cut your face, you f—ing b—h!" Merritt screamed at Panton. "I'm going to burn your f—ing house down! You let this happen to my daughter!"
The burned girl's mother allegedly choked Aniya over the Monday morning incident and punched her 14-year-old big sister Shawna in the face, according to the Panton family.
"Now I'm getting text messages from her nieces or maybe her cousins," Shawna said. "It makes me feel scared."
Jamoneisha Merritt, 11, suffered second-degree burns on her face and shoulders after her friend dumped boiling water on her as she slept.
Jamoneisha, who also goes by Jamoni, remained hospitalized Thursday at Harlem Hospital, where Ebony Merritt said the prognosis was looking up. Her daughter had second-degree burns on her shoulders and face.
"She's doing much better," Merritt said. "She's in good spirits. She saw her face; she's OK with it. But she's still traumatized."
Girl throws boiling water on resting 11-year-old at Bx. sleepover
The indignant parent, in her rant earlier in the day, made it clear that she blamed Panton for the burning.
"You wanted her to burn so she'd look like an ugly b—h like you," Merritt screamed.
Aniya was arrested for assault at 7 p.m. Monday, sources said. Family court is handling her case because of her young age.
Panton denied allegations that her daughters were guilty of bullying Jamoneisha.
According to Panton, the dousing of Jamoneisha with boiling water was part of a battle of pranks gone horribly wrong between the two young friends.
Aniya was so distraught by the injuries she inflicted on Jamoneisha that she tried to kill herself, according to Panton.
Related Articles
---