---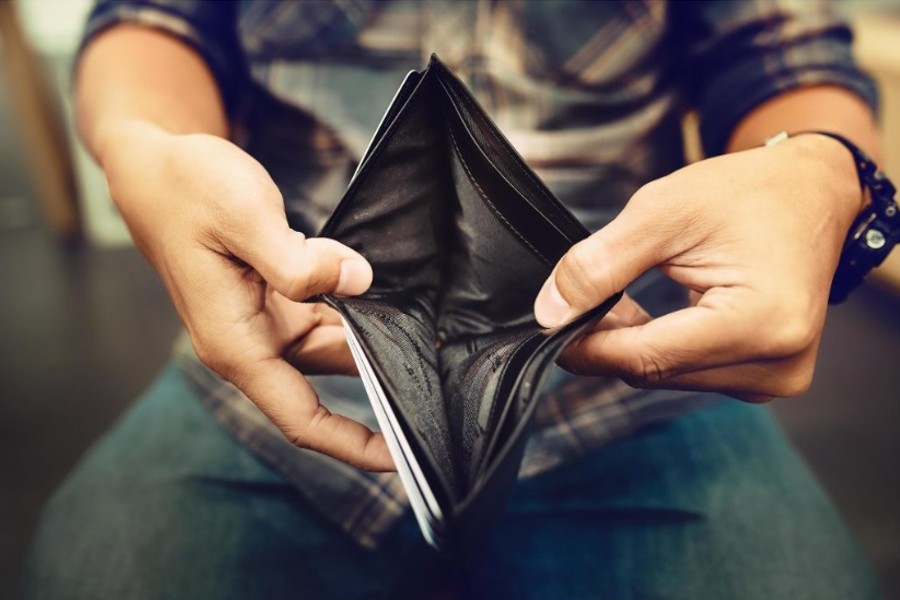 By Marc Peoples
Hello Harlemites, Hopefully, the neighborhood had a good summer this year because something wicked this way comes this Fall.
If you're a gamer you probably already know what it is, if not I'll let you know it's a little something we call Broketober (Broke + October). It's the time of year when multiple highly anticipated video games are released in October. Some of you might think it's just Christmas only two months early for video game nerds, but I guarantee you that as excited as we are to get our hands on these games, we also hate it when video game companies do this. It's too many games to play and too much money to spend in one month. This October gamers will probably spend around $280 or more, not counting any collector editions. So, if you're curious to know which games are going to make us go broke, here are a few:
Assassin's Creed: Mirage
Assassin's Creed has been around since 2007 and quickly became a popular franchise with its ambition in visuals, game design, and narratives. It's produced 12 games, 10 books, and a movie, but unfortunately, the last couple of games they released received heavy criticism for prioritizing role-playing mechanics and open-world elements. Mirage is a "return to the series' roots". Many fans are happy the series is returning to what made the games popular: linear storytelling and stealth gameplay. You can pre-order it here.
---
Lords of the Fallen
This one is a successor/reboot of a 2014 video game also titled, Lords of the Fallen. Though the original did not meet expectations due to mixed reviews and being compared with another popular video game series, Dark Souls; its genre is widely favorable among the community for its difficulty and tactical combat. This game is a second chance for the studio that created it and judging by the trailers and gameplay presentation, it's definitely an improvement from its predecessor. You can pre-order it here.
---
Alan Wake 2
The long-awaited sequel to 2010's Alan Wake is finally here. Fans have waited over a decade for the next chapter in this survival horror story. Ilkka Villi has returned as Alan Wake and Sam Lake, writer of the original has returned as writer, creative director, and he even added his likeness to one of the characters. Lake also says this one will be scarier than the original. Unfortunately, this game is not getting a physical copy. You will have to download it on PlayStation Network, Xbox Live, or Windows. You can pre-order it here.
Side note: In a previous article I predicted Alan Wake 2 will be released this October.
---
Marvel's Spider-Man 2
Not just another highly anticipated sequel, but the most highly anticipated game of the year. Spider-Man 2 is a continuation of 2018's critically acclaimed Marvel's Spider-Man and 2020's Spider-Man: Miles Morales. This time we'll be playing as Peter Parker and Miles Morales as they take new enemies including Kraven the Hunter, Lizard, and the most exciting of all, Venom. You can pre-order it here.
Some honorable mentions: Detective Pikachu Returns, Forza Motorsport, Super Mario Bros Wonder, Cities Skylines, and Alone in the Dark.
Assuming, all the gamers in Harlem are saving up now because after Broketober ends, most wallets will be empty. If you want physical copies, you can always visit GameStop on 125th St. or order them online. Which one are you most excited for?
Marc Peoples
Marc Peoples is a writer, film, and game enthusiast with a full range of electronic or digital games experience, who lives on the West Coast in Los Angeles, CA. He graduated with honors from the Los Angeles Film School (LAFS), where he studied film and screenwriting. www.linkedin.com, www.instagram.com
Photo Credit: vecteezy.com
---