---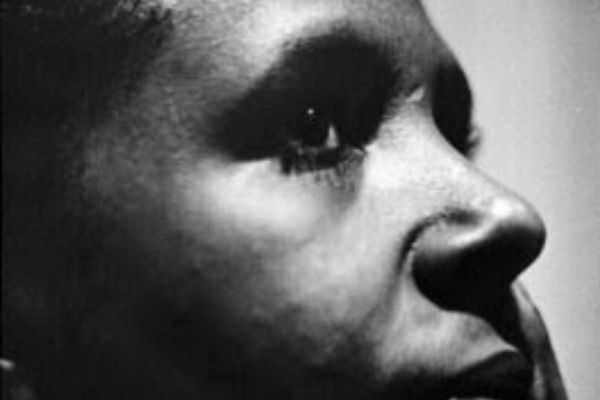 Broadway Housing Communities (BHC) and the Sugar Hill Children's Museum of Art & Storytelling (SHCMAS) are pleased to announce Community in Action: Transforming Housing + Education + Art,
their 2020 annual fall benefit and online art auction, to be held on November 16th, 2020 at 7 pm EST.
The fall benefit is Broadway Housing Communities' largest fundraiser of the year. This year's donations and art auction proceeds will benefit BHC's affordable housing, early childhood education, and arts initiatives, including the Sugar Hill Children's Museum of Art & Storytelling.
Registration for the event is free and available at http://bhc2020.givesmart.com/
A Community in Auction will be honoring Ana-Ofelia Rodriguez, BHC's Director of Community Development from 1997 to 2020. Among those joining the event with tributes to Rodriguez will be Lin-Manuel Miranda and Luis Miranda, Senator Robert Jackson and Congressman Adriano Espaillat, artist Moses-Ros, and Katharine Pichardo-Erskine. The event MC will be Denise Richardson, a familiar figure to many New Yorkers as co-host of the pledge drive on PBS, and host of her own radio show, Fuel for the Spirit.
Rodriguez's visionary leadership is evidenced by her roles as Founder and Chief Curator of The Rio Galleries—three gallery spaces within BHC buildings where artists such as Moses-Ros, Diogenes Abreu, Dorothy Krakauer, and Zahied Tony Mohammed have exhibited their work for over two decades.
A major feature of this year's fundraiser is an online art auction of works by Rio Gallery artists. Art advisor Wendy Cromwell, founder of Cromwell Art LLC gallery and former Vice President of Sotheby's Contemporary Art, observes: "The extraordinary works of art that have been donated to the benefit are a testament to Ofelia's vision, championing artists and providing them with a supportive community. Among the many outstanding photographs, paintings, and prints available during the auction, I'd like to point out "Darkness Versus Beauty, 2014" a powerful, large painting by Zahied Tony Mohammed. This text-based work also incorporates vibrant patterns, and it pulsates with a strong message that could not be more timely. I was very moved and also energized by this particular painting."
The Rio Galleries were among the first art galleries to open in Washington Heights and were instrumental in bringing together the formerly homeless residents of BHC buildings who had come from all over the city, with renowned community artists and their new neighbors. Ellen Baxter, Founder and Executive Director of Broadway Housing Communities credits Rodriguez with developing the arts arm of BHC's three-part mission, which acts in synergy with access to affordable housing and quality education for children and young adults: "A fundamental instinct for justice drives Ofelia, and art is the vehicle she uses to advance the march forward," Baxter says. 'Ofelia is one of the most generous people I know. Her humanity and compassion rise above everything: she has no problem disregarding policies and procedures if they stand in the way of her helping someone. Many artists, tenants and their children have felt Ofelia's love."
Baxter also notes that Rodriguez's years as chief of staff for Guillermo Linares, the first Dominican-American New York City Councilmember, gave her an elevated instinct for civic practice. It is due to her influence that Community Board #9 meets at Broadway Housing Communities buildings, gathering together community members striving to better the neighborhood. "There is not a politician in Upper Manhattan who has not felt Ofelia's influence," Baxter says. "They know she is close to the political pulse of the neighborhoods they represent and her participation is essential to gain community support."
This year's BHC benefit also celebrates the centennial of the Harlem Renaissance and will feature performances by the Harlem Renaissance Orchestra, and swing dance lessons by The Harlem Strutters Dance Company.
Since 1983, Broadway Housing Communities (BHC) has provided permanent affordable homes for thousands of adults, children and families; high quality early childhood programs that improve the lives and futures of resident and community children; and opportunities for local artists to exhibit their work and engage the community.
The success of this model is rooted in community, and a commitment to ensuring that the adults, children and families BHC serves receive the support they need to live independent, stable lives. Led by founder and executive director Ellen Baxter for over 30 years, BHC has pioneered cost-effective, replicable solutions to the challenges of deep generational poverty and homelessness in the underserved communities of Upper Manhattan.
The Sugar Hill Children's Museum of Art & Storytelling provides this culturally rich neighborhood with a space where children and their families grow and learn about Sugar Hill, and about the world at large, through intergenerational dialogue with artists, art and storytelling.
Designed to nurture the curiosity and creative spirit of three- to eight-year-old children, Sugar Hill Children's Museum of Art & Storytelling provides children with opportunities to grow, engage with the work of accomplished artists and storytellers, and create and share their own.
For more information, please visit: https://www.sugarhillmuseum.org/2020-virtual-gala
Photo credit: Photo of Ana-Ofelia Rodriguez by Michael Palma Mir
---