---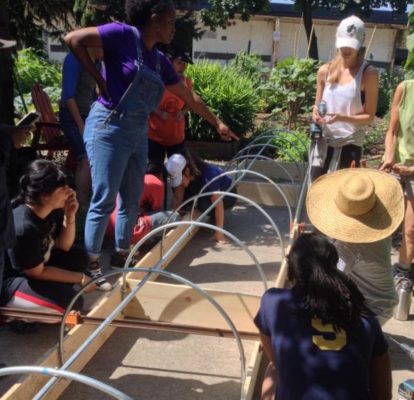 Farm School NYC is a cool with cool programming downtown on 47th street a stop or two or three from Harlem.
In their newsletter we received today they serve up everything from courses on fungal pests, Preparing for Winter and Small Farm Planning and Design courses, to applying for their Certificate Programs, checking out their events, finding jobs and other opportunities.
Here are some of their
Classes
In September, our Preparing for Winter course will cover seed saving, garlic planting,garden clean-up and tool storage, cover-cropping basics (varieties, sowing methods and planting calendar) as well as food preservation techniques.
Wednesday, September 13, 2017, 6 – 9 pm
Saturdays, September 16, 23, & 30, 2017, 10 am – 4 pm
Register here
Starting in October, our Small Farm Planning and Design course will focus on practical elements of garden and urban farm design, business planning 101, beginner marketing concepts and program planning. In addition, learn about asset-based community mapping, and the value of record keeping for your community garden, urban farm, or food-related business.
October 18 – November 18, 2017
Wednesdays 6 – 9 pm
Saturdays, 10 am – 2 pm
Registration available in October
Certificate Programs
Applications for our Certificate Programs are still open! If you, or someone you know, are interested in joining Farm School NYC, find out more here before applications close on September 30, 2017.
Farm School NYC, 114 W. 47th St., Suite C1-35, NYC 10036, www.farmschoolnyc.org
---