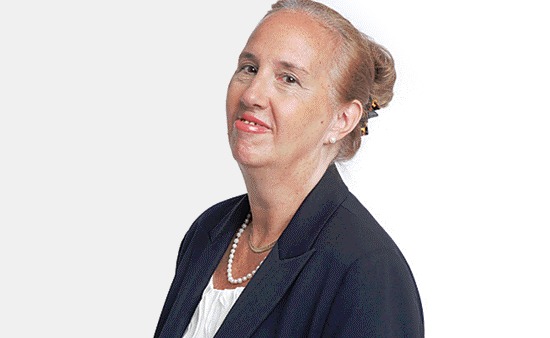 Today, Manhattan Borough President Gale A. Brewer announced her office is accepting applications through Friday, Feb. 12 for Fiscal Year 2017 capital funding, and welcomed any organizations interested in capital funding to meet with her staff. Under the City Charter, each of the five borough presidents can direct the allocation of a portion of the city's capital budget to invest in the infrastructure of their borough's schools, public facilities, nonprofit organizations and cultural institutions.
"Capital funding gives us the opportunity to invest in Manhattan's future," said Manhattan Borough President Gale A. Brewer. "Whether we're fixing the roof at a branch library, renovating a playground, or building out a new computer lab at a local school, these capital awards are going to strengthen our borough and our city, and improve people's lives."
In the FY 2016 City Budget, Brewer's office awarded $30 million in Manhattan capital projects, including improvements and purchases for 92 schools, 9 CUNY and SUNY campuses, 16 public parks, and more. While Brewer's office will continue to fund a broad range of purchases and improvements with her FY 2017 capital funds, Brewer has also reserved up to $1 million for schools to invest in hydroponics, urban gardening, and farming.
This commitment follows Brewer's publication last spring of "How Our Gardens Grow," a report including recommendations for expanding urban farming and gardening, and her office's sponsorship of "Grow," a conference on urban farming held at the American Museum of Natural History this fall. Both the report and the conference highlighted the successful integration of hydroponics into the curriculum at Manhattan's Food and Finance High School.
The Borough President's office will accept applications through Friday, Feb. 12. Capital funding recipients will be selected by the Borough President's office for inclusion in the City budget after a thorough review of all applications, and are subject to review by City agencies and the City Office of Management and Budget.
For more information on Manhattan Borough President's Office capital funding opportunities and eligibility requirements, visit the capital grants page at the Manhattan Borough President's Office web site.
Schools, cultural institutions, and nonprofit organizations can apply for capital funding online at bit.ly/MBPOgrants
Related Articles
---