---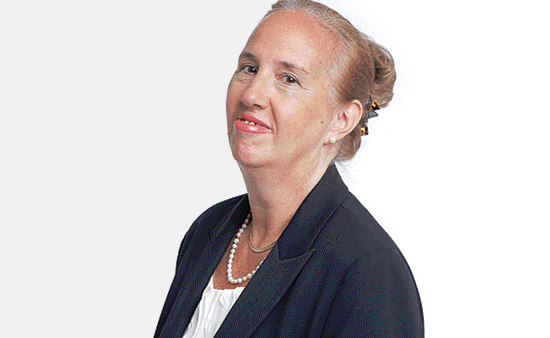 Manhattan Borough President Gale A. Brewer today announced a slate of capital funding awards supporting the borough's schools, parks, libraries, and community-based nonprofit organizations. The awards included $2 million supporting urban agriculture in public schools, funding facilities like in-school hydroponics labs and rooftop gardens. The awards were included in the city's budget for the Fiscal Year 2017, which began on July 1.
"Whether we're adding hydroponics labs in our schools, renovating parks, or improving libraries, our goal is always the same: build a better Manhattan," said Manhattan Borough President Gale A. Brewer. "Capital funds give us the opportunity to invest in our neighborhoods, and it's the people in our neighborhoods — kids, families, and seniors — who make Manhattan truly special."
After hosting "Grow," her conference on expanding urban agriculture in October, 2015, Brewer pledged to put $1 million into school-based hydroponics and urban agriculture projects. In this year's budget, Brewer delivered double that commitment, allocating $2 million to hydroponics- and agriculture-related infrastructure in public schools including hydroponics lab equipment, green roofs, green classrooms, and gardens. Brewer is an enthusiastic supporter of integrating hands-on, project-based work in science curricula, having seen the success of the integrated hydroponics curriculum at Manhattan's Food and Finance High School.
As part of her $26 million in capital allocations this year, Brewer dedicated more than $13 million to public schools overall, $4.5 million to cultural organizations, $3.1 million to public parks, and almost $1 million to libraries.
Highlighted projects made possible by this funding include:
$500,000 to the New York Public Library's Macomb's Bridge Branch in upper Manhattan.

$500,000 for renovations at DeWitt Clinton Park on West 52nd Street.

$500,000 to the South Street Seaport Museum to make the tall ship Wavertree more accessible.

$250,000 to The Lesbian, Gay, Bisexual, & Transgender Community Center to help complete their long-term capital plan.

$250,000 to The Brotherhood/Sister Sol for a new Harlem youth community center.

$150,000 to help fund the complete construction of a greenhouse at Riverbank State Park—in partnership with Council Member Mark Levine—to be operated by the NYS Office of Parks, Recreation, & Historic Preservation and the NYC Horticultural Society.

Each year, as part of the city's budget process, the five borough presidents are mandated by the City Charter to allot a portion of the city's capital budget for the purchase or improvement of fixed assets such as buildings or other infrastructure. Each borough president then allocates that funding to City agencies, cultural institutions, or nonprofit organizations according to each office's own process and priorities.Click here for a full list of FY 2017 capital funding awardees.
---