---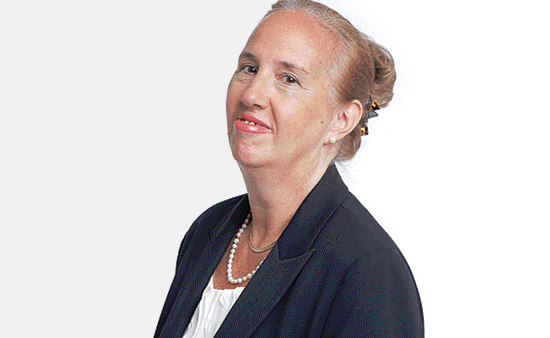 Manhattan Borough President Gale A. Brewer today announced the slate of honorees who will be featured at the Black History Month event her office is hosting this coming Monday, February 26, 2018, starting at 6 pm. The event, honoring black activists fighting for justice on a variety of fronts in New York and across the country, will take place in the Soundstage at Harlem's World Famous Apollo Theater.
The activists to be honored will include:
Hawk Newsome, President, Black Lives Matter of Greater New York.
Hawk Newsome is an activist in the New Civil Rights Movement. After dropping out of high school, Newsome turned his life around and obtained a GED, B.S., and law degree, working in the Bronx District Attorney's Office, founding an athletic club working with at-risk youth, and engaging in political activism and community organizing. A member of Justice League NYC since 2013, Newsome helps lead efforts to end injustice in the criminal justice system both in New York and across the country.
Kemah George, Community Engagement Manager, New York Immigration Coalition.
Kemah George works to strengthen immigrant communities through education and engagement, facilitating NYIC's Black Immigrant Engagement Initiative and Know Your Rights workshops. Prior to joining NYIC, George served as the Coordinator of Social Justice at the YWCA of Brooklyn, where she developed programs and implemented social justice initiatives for women and girls. Born in Brooklyn to Liberian immigrants, she holds a law degree from Howard University School of Law, as well as a master's in public policy and a bachelor's in English education.
Nkechi Ogbodo, Founder, Kechie's Project.
Nkechi Ogbodo grew up in Enugu and Lagos State, Nigeria. Spurred by her father's support as she grew up and her mother's 2011 kidnapping for ransom in Nigeria, Ogbodo founded Kechie's Project to advocate and organize to for women's education, empowerment, and entrepreneurship in underserved communities in both America and Africa, and also has organized rallies in New York in support of kidnapped girls, including the "Bring Our Daughters Back" campaign in 2014. Ogbodo is a member of the Borough President's African Immigrant Task Force.
Samuel Sinyangwe, Co-Founder, Campaign Zero and Planning Team Member, OurStates. Samuel Sinyangwe is a policy analyst and data scientist who works with communities of color to fight systemic racism using cutting-edge tactics and strategies. Samuel co-founded Mapping Police Violence to support activists across the country to collect and use data to fight police violence and co-founded Campaign Zero to advocate for local, state, and federal policy solutions to end police violence. A Florida native and Stanford graduate, Sinyangwe previously worked at PolicyLink, helping a national network of neighborhoods build "cradle-to-career" support systems for low-income families, and he serves as a planning team member with OurStates, a national project working to connect communities with information and tools to fight right-wing policies in every state and advance equity and justice.
Leslie LaRue, TransJustice Fellow, Audre Lorde Project.
Leslie LaRue is a fellow with TransJustice, a political organizing group created and led by Trans and Gender Non-Conforming People of Color in New York City. On top of her advocacy work, Leslie is a full time Master's Nursing student focused on HIV and Trans health care issues. Leslie is dedicated to community outreach in the greater Harlem area to end the HIV/AIDS epidemic, and gives of her own time and resources to make sure everyone is educated on PrEP and Pep, practicing safer sex, and aware of where and how they can access testing and treatment.
Monday, February 26, 2018, at 6:00 pm
Harlem's World Famous Apollo Theater Soundstage
253 West 125th St
---