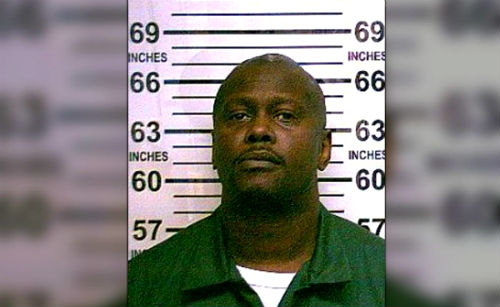 A Bronx man who was left brain dead after being stabbed in the head with an ice pick over a watch died on Friday, cops said.
Robin Wilson was on life support at St. Barnabas Hospital since the bizarre beef over a broken timepiece turned violent three days earlier.
Wilson, 51, upset that he bought a bum wristwatch, confronted 46-year-old seller Ruechane Grey about the sale on Webster Ave. near E. 189th St. in Fordham Heights about 9:30 p.m. Tuesday, police said.
The ensuing argument over the watch came to a bloody end when Grey jammed an ice pick into the back of Wilson's head and ran off, according to cops.
Wilson was rushed to St. Barnabas — the sharp edge of the ice pick, which had snapped off, lodged in his skull.
He died early Friday.
Grey, who cops said dropped the broken handle of the weapon and a paper towel a short distance from the stabbing, was caught Thursday night.
A Bronx criminal court judge ordered the Harlem resident held without bail on murder charges during a brief court appearance Friday afternoon.
Grey has an extensive criminal record with 37 arrests dating back to 1985, according to court records.
Related articles
Related Articles
---