---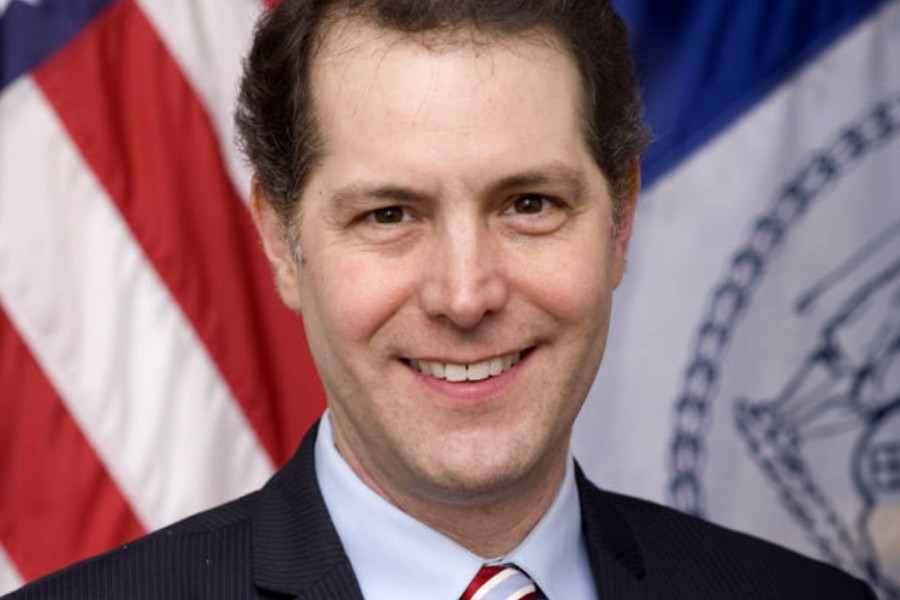 Tuesday, during his first State of the Borough address, Manhattan Borough President Mark Levine announced the release of Housing Manhattanites.
A multifaceted housing report focused on alleviating the long-simmering "affordability crisis" in Manhattan.
"We are facing a full-blown affordability crisis. The worst in our history. This is a crisis that threatens the very future of our borough," said Manhattan Borough President Mark Levine during his address.
"We simply are not creating enough housing – especially affordable housing – for Manhattan's growing population."
"Market-rate apartments in Manhattan are now being rented at an average of $5,000 per month. Our Borough is turning into a place where even middle-class families are getting priced out and teachers, bus drivers, nurses simply cannot find any apartment they can afford here." 
The report confronts the supply-side component of the crisis by identifying 171 currently undeveloped or under-developed locations across Manhattan that hold the potential to add 73,000 units to the Borough's depleted housing stock – over 40% of which would be affordable.
The list of sites in the report consists of a wide range of differently zoned, publicly and privately owned sites, including vacant lots, empty buildings, outdated facilities, underutilized government facilities, surface parking lots, and sites with single-story retail that could be converted to mixed-use buildings.
The report also intentionally seeks to reverse historical trends of locating affordable units in low-income communities by selecting locations that are distributed throughout all 12 of Manhattan's Community Districts. 75% of the proposed units fall south of 96th Street.  
Supplementing the individual locations, the report also includes proposals for changes to zoning in nine neighborhoods, which would unlock wider opportunities for greater residential use in areas that are currently restricted to manufacturing or commercial development.
To spur development on the sites, the Borough President announced that his office will expedite housing approvals going forward by reducing the ULURP review period from 30 days to five days at any site listed in the report and any other project with 100% affordability.
"Continuing on our current path is not an option. We need to move aggressively – now – to address the affordability crisis in our borough," said Borough President Levine. "Manhattan needs to dramatically increase the pace at which we create new housing, especially affordable housing. Thankfully, even on an island as built out as ours, there is room to do this, while still balancing the need to preserve our history and maintain our quality of life. This report lays out a vision of where and how we can build the housing we need."
The announcement of the report was greeted by support from a broad range of elected officials and housing advocates.
"[Mark Levine's] report is clear: New York is in the midst of a housing crisis, but we have the tools to solve it," said New York Governor Kathy Hochul in a Tweet. "With the New York Housing Compact, we'll fill empty spaces in Manhattan & create the housing critical to New York's future"
"I commend Borough President Levine and his team for the terrific work they have done in envisioning and putting forth this comprehensive review of opportunities to create new housing in the heart of New York City," said State Senator Brian Kavanagh, who represents Lower Manhattan and chairs the Senate Committee on Housing, Construction, and Community Development. "This report does the critical work of researching, visiting, and evaluating properties in Manhattan that could potentially serve as sites for new affordable housing. While some of the individual sites will no doubt be the subject of further discussion, this report will serve as an important resource as we work to ensure that every New Yorker has stable access to high-quality affordable housing and that neighborhoods in Manhattan in particular include residents with a mix of incomes. I look forward to continuing to work in close collaboration with Mark Levine and his office to achieve these goals."
"The cost of housing continues to serve as a barrier for families across our city," said New York City Council Deputy Speaker Diana Ayala. "This plan puts forth a vision to bring affordability and stability to communities like mine, ensuring that they can continue to afford living in their communities."
"We have a once-in-a-lifetime opportunity to turn shuttered buildings, decked in scaffolding and unused for years, into affordable homes," said Council Member Shaun Abreu. "Let's get serious about building good housing in our city. Borough President Mark Levine's plan to use vacant city lots and neighborhood rezonings to build affordable units across Manhattan is the best way to create thousands of new homes for New York families. If we have the political courage to follow his lead, we can bring down the cost of living for tenants across our city"
"It would have been early for Borough President Levine to focus on non-controversial housing issues not under his control," said City Council Member Erik Bottcher. "The fact that he chose to take on a crisis in an area he has real influence shows he is a true leader and driving an agenda to get housing to Manhattan in a time of crisis." 
"The Municipal Art Society applauds Borough President Levine for taking this important step for Manhattan," said Elizabeth Goldstein, President of the Municipal Art Society. "MAS appreciates how much care was taken to collaborate with stakeholders to build this list of potential sites to meet the urgent need for producing affordable housing. MAS has long called for a comprehensive plan addressing fair housing and other citywide challenges. We look forward to working with the Borough President as this plan advances."
Read the full report here. Watch the video of the announcement here. Look at the video of the event is available on YouTube here and in 4K quality (h.264, mp4) format right here and listen to the Audio of the event here.
---