---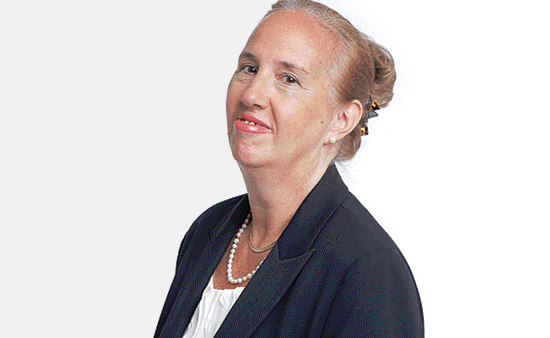 Manhattan Borough President Gale A. Brewer, the only borough president to support Mayor de Blasio's controversial MIH plan, is seriously reconsidering her support after the Mayor's proposal to cut 40% of HPD's capital budget over FY20 and 21. She is calling for an emergency meeting and creating a task force with the city's leaders in affordable housing.
Borough President Gale A. Brewer said: "Mayor de Blasio's budget completely undermines his plan for affordable housing, and it is unconscionable that he is betraying his supporters by proposing a capital budget that does not value affordable housing. At this point, fully restoring HPD's FY21 capital budget can't make up for the pulled financing and missed closings from the past few months. We desperately need to rethink how MIH works and I will work with the city's affordable housing sector to move forward and explore all options to generate affordable housing."
Brewer, in a longer statement, said:
"As we begin to imagine what a post-COVID "new normal" means for all of us, a commitment to improving how and for whom affordable housing is built in our city must be front and center.
The city is facing devastating budget cuts in nearly all government agencies, at the precise moment when the public must rely on government more than ever. A 40% cut to the NYC Department of Housing Preservation and Development's capital budget across FY20-FY21 as proposed in the Mayor's Executive Budget eliminates a key financing mechanism needed to produce affordable housing.
This undermines the Mayor's stated goal of creating and preserving 300,000 units of affordable housing by 2026. Affordable housing advocates estimate that the combined HPD capital budget cuts to FY20 and FY21 would translate to the loss of 22,000 affordable housing units (which would have generated 37,000 jobs).
At a moment when so many are out of work and facing enormous financial struggles, now is not the moment to stop building affordable housing. I join with affordable housing advocates and nonprofit developers in their calls for #NoCapitalCuts to HPD's budget.
This is a time to innovate. While government subsidy is almost always needed to produce affordable housing at the extremely- and very-low income range, it is not the only way to generate new affordable units.
I was the only Borough President to support Mayor de Blasio's controversial Mandatory Inclusionary Housing policy (MIH). I did so with a guarantee from the Mayor that he would continue to make changes in the program and would also make changes to the Voluntary Inclusionary Housing Program (IHP). This is the moment to hold him accountable to his promises, to re-envision MIH and IHP with more affordable units at deeper affordability levels.
In the coming weeks, my office will meet with housing advocates and analysts, as well as non-profit and for-profit developers, to begin to craft a "new normal" for MIH and IHP. We will consider how these zoning initiatives can better meet the city's increased need for affordable housing. The time to have these conversations is now."
---