---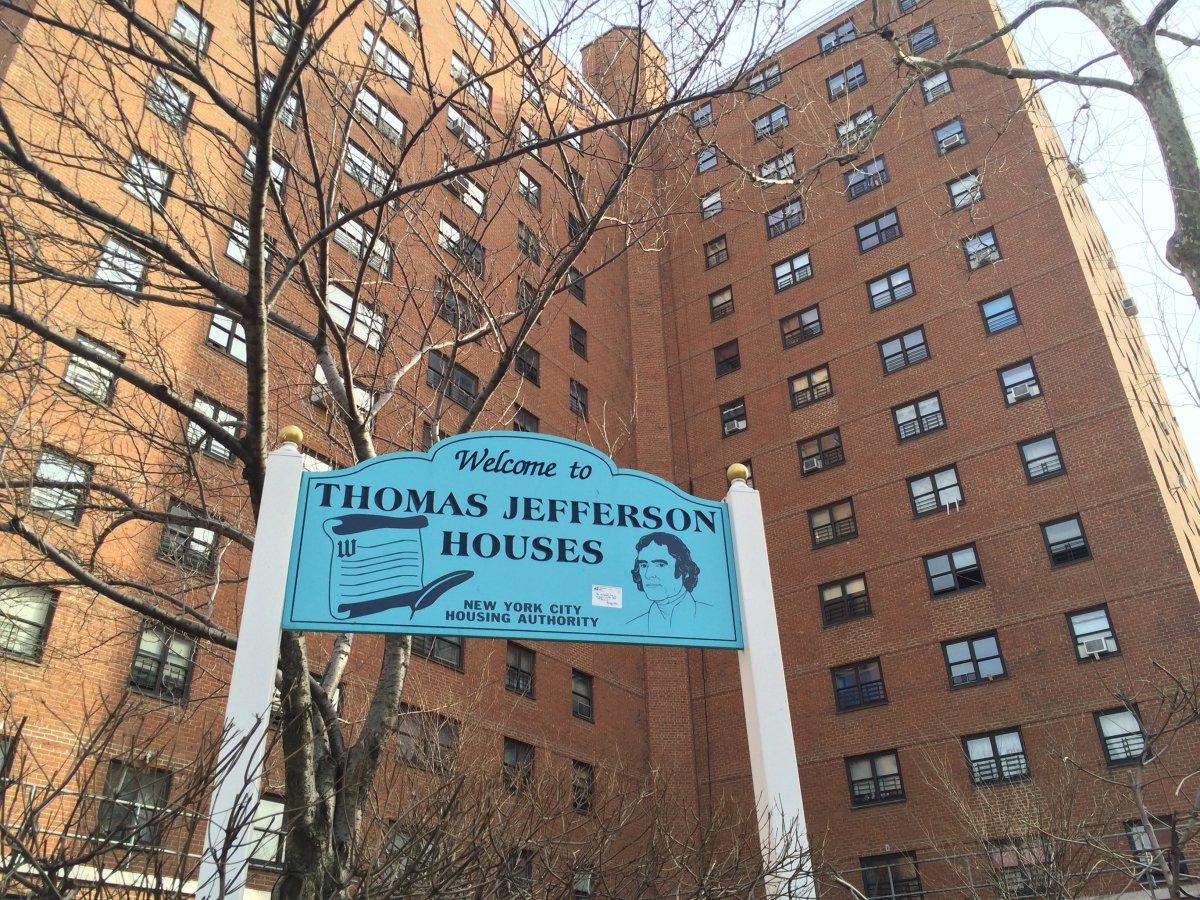 A 3-year-old boy found unconscious outside an East Harlem housing development was covered in bruises, suffering from bleeding on the brain and was so skinny "you could see his bones and his ribs," witnesses and sources said Thursday.The unidentified toddler had no pulse when his frantic mother, identified by sources as Alexandra Gonzalez, rushed him out of the Jefferson Houses on E. 115th St. Wednesday afternoon, witnesses said.
"We heard her say, 'What did they do to my baby? Someone help my baby. Someone give my baby CPR,'" recalled neighbor Nikki Whatley, 38.
Whatley, who said she had taken a medical assistant class, ran toward the mother and child, and called 911.
When she laid eyes on the unconscious boy, she noticed that his face and body showed signs of a brutal beating.
"He had a big bruise on his head, a fresh bruise on the old bruise on his face," Whatley said. "His head was swollen. It was out to here on the left-hand side. He had bruises on his arms, his stomach, his face. He looked malnourished. You could see his bones and his ribs."
Whatley performed CPR while remaining on the phone with a 911 operator. As Whatley tried to bring the child back to life, his mother kept screaming, "Oh my God, my baby."
"I got him a little faint pulse," Whatley said.
Paramedics soon arrived and took over. Around the same time, a man who Whatley said was the mother's boyfriend emerged from the building and "jetted out of there."
Other neighbors confirmed seeing the man, identified by sources as Justin Ortiz, taking off from the scene.
"The mother said he ran because he had work," Whatley said. "And I said your baby is in critical condition and he's the only one who knows what happened."
The toddler, after being rushed to Metropolitan Hospital Center, was transferred to Weill Cornell Medical Center, where he was listed in critical condition.
Doctors found bleeding on the brain and around the heart, sources said. He was also suffering from brain and lung injuries not consistent with CPR.
Gonzalez told police she left her son with her boyfriend of three months so that she could go out to buy cigarettes, sources said.
Two minutes after she left, Ortiz called her saying the boy wasn't breathing.
Gonzalez later told staffers at Metropolitan Hospital that her son had fallen off the bed earlier that morning and hit his face.
Ortiz, after being tracked down by cops, denied any wrongdoing, sources said.
Sources said Ortiz claimed the marks and bruises on the boy's chin were the result of his head getting stuck in a high chair. The bruises on the toddler's face, Ortiz told police, came from him falling off the high chair.
Ortiz also noted that one of his friends was in the apartment when the boy stopped breathing.
No one has been charged, police said.
via source
No related posts found...
---