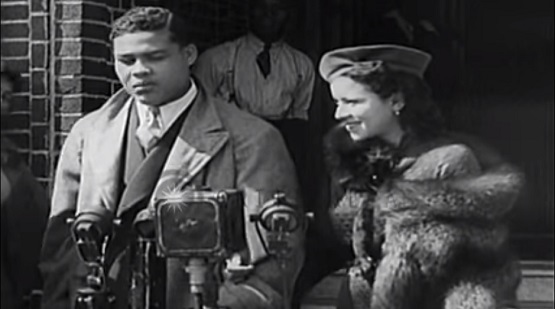 Rare video footage of boxing champ Joe Louis and his wife Mara "the best dressed woman in America" Trotter seen outside an apartment building in Harlem, New York.
A crowd of young African-American people wave excitedly as they wait to see Joe Louis December 23, 1935.
Harlem's Marva Trotter Louis, the Chicago stenographer turned model, singer and the first wife of boxing legend Joe Louis. Marva and Louis were married twice, first in Harlem by her brother with her sister in attendance two hours before his million dollar fight with Max Baer on September 24, 1935, He won the fight and then began his wedding night and again in March 17, 1945) ..
Here's the video of the love birds stepping out in Harlem style:
The couple had two children (daughter Jacqueline in 1943 and son Joseph Louis Barrow, Jr. in 1947).
Via Source
Related Articles