---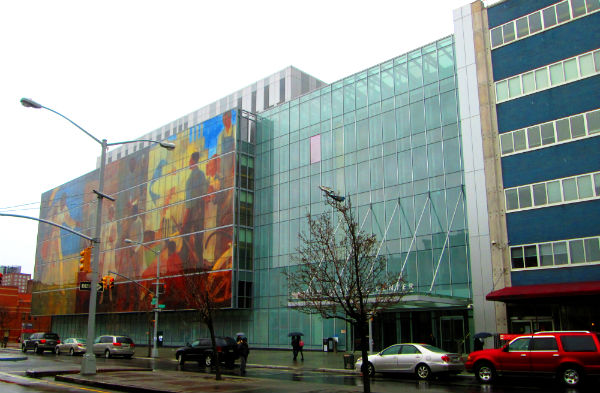 NYC Health + Hospitals has been awarded $388,298 in Fiscal Year 2018 capital funding through Manhattan Borough President Gale A. Brewer's Office to improve technology associated with patient care in the borough's three public hospitals.
"With overwhelming demand on our limited and threatened resources, this funding for capital projects is critically important to us to address timely needs, especially related to technological advances," said Stanley Brezenoff, interim president and chief executive officer of NYC Health + Hospitals.
"Hospitals are much more than the buildings that house them—they are the doctors, nurses, and other professionals who work there, and they are the technology that makes modern medical care possible in those professionals' hands," said Manhattan Borough President Gale A. Brewer. "Our public hospitals are the front line of the safety net for vast numbers of New Yorkers, and it's been my privilege to help ensure they have the equipment they need with targeted investments. These latest allocations totaling nearly $400,000 will put brand-new ultrasound, operating-room x-ray, and computer network equipment in Manhattan's three Health + Hospitals facilities."
At NYC Health + Hospitals/Metropolitan, $110,000 will be used to purchase new 5D ultrasound technology to be used in the care of Ob/Gyn patients, especially expectant mothers. The new technology will not only retire outdated equipment, but also upgrade it with features important to patients. Its imaging will be four to five times sharper than possible with existing equipment, allowing for neonatal images that a lay person can more easily read and understand. It is expected that patients will like the new images so much, many more than ever before will want to feature them as their first baby photos in their albums. In addition, its state-of-the-art digital automation is so advanced, fewer imaging angles and captures are required, so patients are expected to move through the process in 20 percent less time.
At NYC Health + Hospitals/Harlem, $118,398 will be used to increase networking capacity in preparation for the hospital's implementation of the Epic electronic medical record system. Funding will also be used to expand and enhance WiFi capability to all clinical areas, which will help accommodate the growing demand for telemedicine (for remote clinical services), telehealth (for remote meetings and provider training and education), and the tracking of patients and staff, among other benefits. The enhanced WiFi will also improve patients' experience on their personal devices during their visit or stay at the hospital.
At NYC Health + Hospitals/Bellevue, $160,000 will be used to purchase two new mini c-arms, replacing outdated equipment in the operating rooms. Mini c-arms are mobile technologies used to take x-ray images and show them on the spot to make possible image-guided surgery (e.g., for the placement of a stent). Improving on the old units, the new ones will lessen radiation for patients, speed acquisition time for x-ray images, and allow for wireless transition of images.
"We are very grateful to the responsiveness of Borough President Brewer and her office in making these capital acquisitions possible," said Mr. Brezenoff.
For more information, visit www.nychealthandhospitals.org and stay connected on Facebook at https://www.facebook.com/NYCHealthandHospitals or Twitter at @NYCHealthSystem.
Related Articles
---