---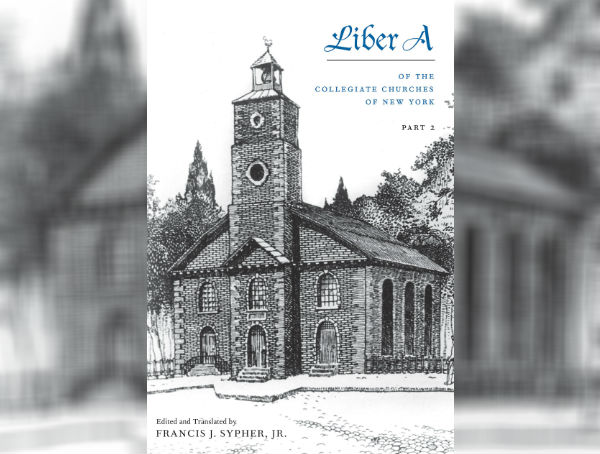 A new book, Liber A of the Collegiate Churches of New York, Part 2, provides new insight on colonial New York as a diverse New World economic hub. This volume includes a more-complete set of records of early life in the church, a cornerstone of colonial life.
Liber A Part 2 contains 17th-century records from the Reformed Dutch Church of the City of the New York, founded in 1628, which later became the Collegiate Churches of New York. The book includes details about daily life, baptism and marriage practices from this period, providing fundamental context. This volume is a companion to Liber A , published in 2009, and includes the church's earliest moments such as details of its construction and the royal charter that led to its founding.
This book also emphasizes the diversity of early New York with membership from all over Europe, highlighting New York's history as a melting pot of culture. Liber A also recognizes the more difficult parts of the city's past, including slavery. Records indicate that the churches earliest members also came from the west coast of Africa, Bermuda, the West Indies, Brazil and Suriname. Members of the church who were natives of Africa are listed with surnames reflecting their country of origin. This information is crucial, because records that share information about daily life for early Black Americans in New York are rare.
These records also provide new information on Peter Stuyvesant, the last Dutch Director-General for New Amsterdam, famous for expanding the size of the city and building a protective wall at what is now Wall Street. Included in the book are the baptisms of two of his sons as well as a letter he wrote about the baptism of a child born out of wedlock. The ancestors of other notable New York families are also included, including one of the early ancestors of Cornelius Vanderbilt and the father of Abraham de Peyster, an early Mayor of New York.
Note: Books noticed on Harlem World Magazine site has been provided by their publishers. Purchases made through this Amazon link help support this site.
Related Articles
---