---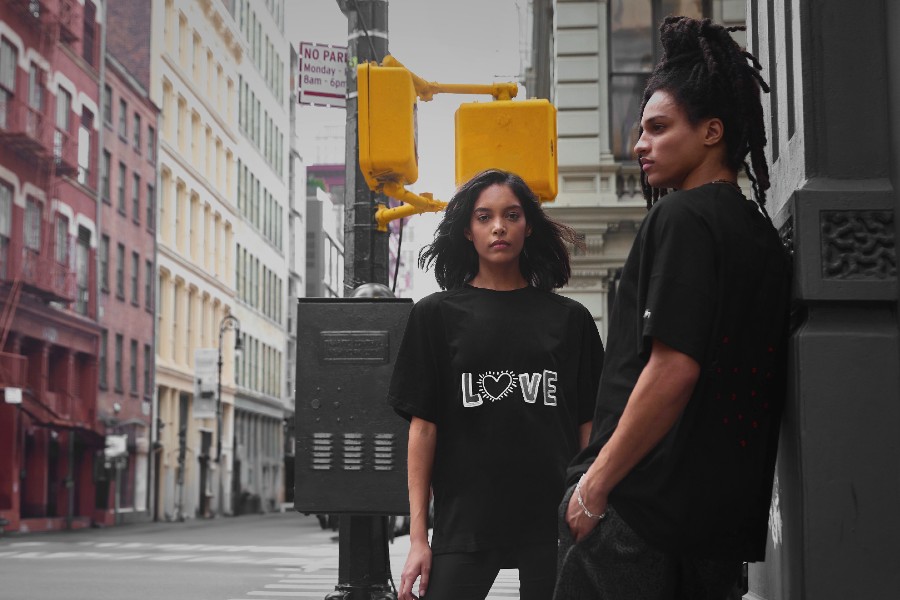 In an unparalleled fusion of iconic artistry and sophisticated monochrome aesthetics, Blvck Paris is ecstatic to announce their collection featuring the artwork of the legendary Harlem fave artist, Keith Haring. 
Characterized by a distinct aesthetic, this capsule showcases the best of two worlds by giving fans an experience steeped in creative genius. The Blvck Paris x Keith Haring collection consists of ready-to-wear, accessories, and home decor and is now available on Blvck.com with prices starting at $45.
Blvck Paris, envisioned and created by Julian O'hayon, has emerged from its humble roots on social media to command a strong global presence. The brand has established itself as an epitome of refined design and minimalist lifestyle, selling worldwide through its online platform. Notably, the brand has marked its territory with physical stores in destinations such as Japan, Taiwan, Kuwait, and Macau. Expanding their monochrome footprint, two brand new stores are slated to open soon in the United States. 
Keith Haring's indelible impact on the art world and pop culture needs no introduction. Haring's previous programs stand as a testament to his timeless appeal. Blvck Paris states that the designs, "…brings a fresh and innovative take to his art, presenting it with a darker, more avant-garde backdrop that is bound to captivate devotees and new fans alike." Of course, we love Haring for his "Crack Is Wack" mural at the handball court near East 128th Street and the Harlem River Drive, in Harlem
As Keith Haring's vibrant art meets the sleek, dark essence of Blvck Paris, the world is set to witness a symphony of visuals. Be ready to experience a journey where aesthetics, clean designs, and simplicity reign supreme.
The collection is now available and will be shipping worldwide from blvck.com and Blvck Store locations including the newest spot a little more then 30 minutes from Harlem at The Den located at 69 Mercer Street in New York.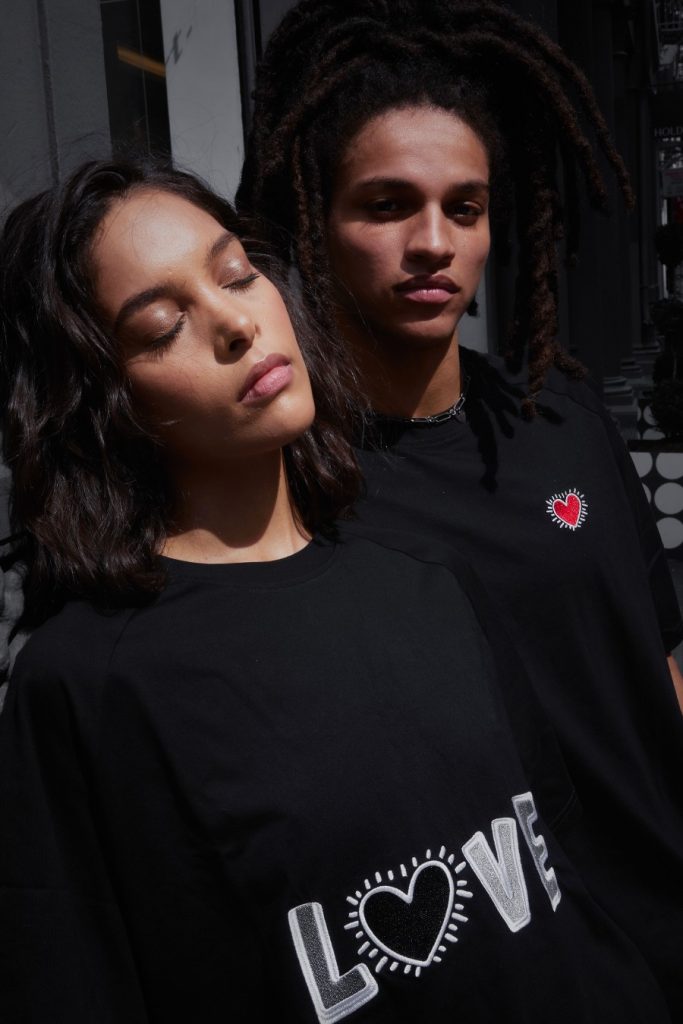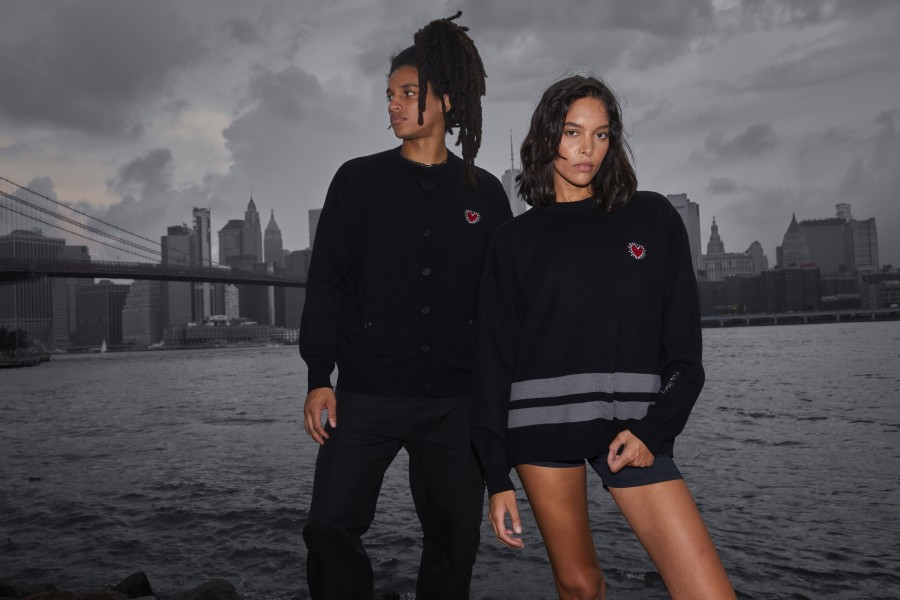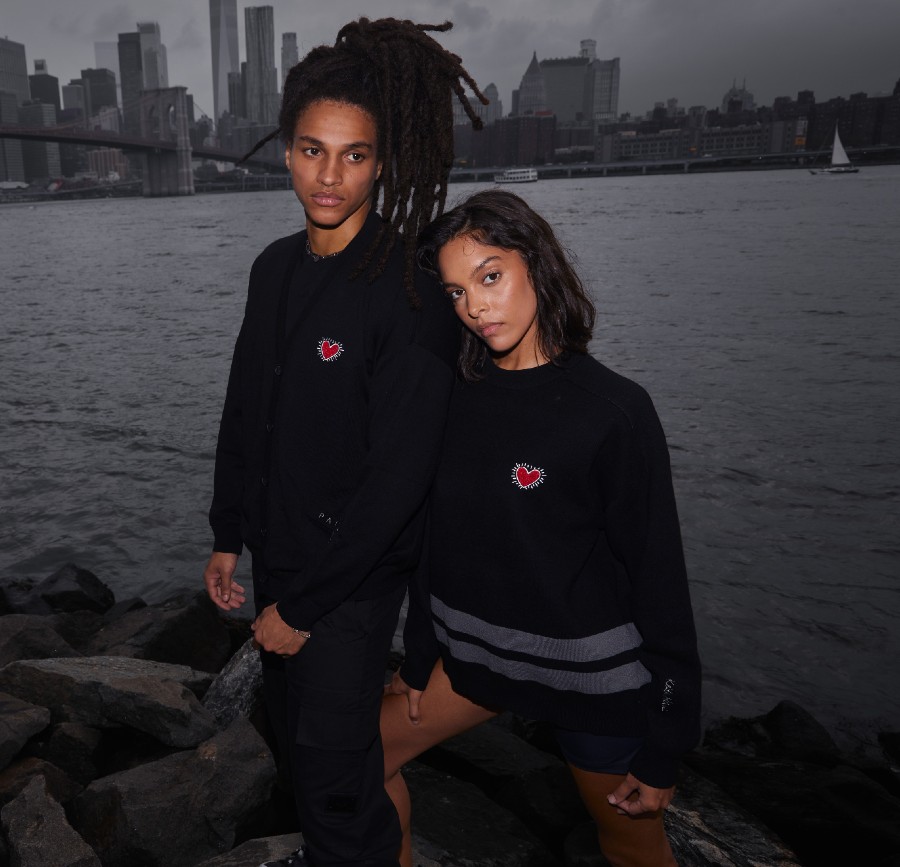 Blvck Paris
Founded by Julian O'hayon in 2017, Blvck Paris is known for its aesthetics and monochrome elegance and lifestyle. Known for its sleek designs and simplicity, the brand continues to redefine fashion, collaborations, and the essence of minimalist living.
Keith Haring
Keith Haring (1958-90) was one of the most renowned of the young artists, filmmakers, and performers whose work responded to urban street culture of the 1980s. Inspired by the graffiti artists whose marks covered the city's subway cars, Haring began to draw in white chalk over the black paper used to cover vacant advertising panels. Not only was Haring able to reach a large and diverse audience with his subway drawings, but, eventually, the subway became, as Haring said, a "laboratory" for working out his ideas. As early as 1980, Haring began exhibiting in galleries and museums around the world, but continued to participate in public projects, including literacy campaigns and anti-AIDS initiatives.
Before his death, Keith Haring established a foundation in his name to maintain and enhance his legacy of giving to children's and AIDS organizations. Throughout his career, Haring produced murals (like the "Crack Is Wack" mural in Harlem), sculptures and paintings to benefit hospitals, underprivileged children's groups and various community health organizations. The Foundation is also committed to sustaining and expanding public awareness of Keith Haring. By working with museums, galleries, publishers and art education programmers, the Foundation is able to provide information and artwork to the public that might otherwise remain unexplored in archives. Keith Haring died in New York in February 1990 of AIDS, at the age of 31.
Haring has been the subject of several international retrospectives. His work is in major private and public collections, including those of the Museum of Modern Art; the Whitney Museum of American Art; Los Angeles County Museum of Art; Art Institute of Chicago; the Bass Museum in Miami; Centre Georges Pompidou, Paris; Ludwig Museum, Cologne; and Stedelijk Museum, Amsterdam.
Partnership done in collaboration with Artestar, a global licensing agency and creative consultancy representing high-profile artists, photographers, designers, and creatives.
Photo credit: Source.
---