---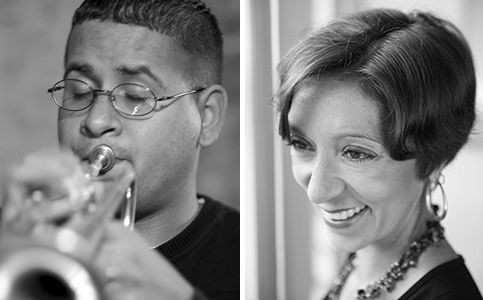 Bloomingdale School of Music (BSM) is celebrating its founding in 1964 with a Birthday concert on November 11th at 7:00 pm at the Broadway Presbyterian Church, 601 West 114th Street. Free Admission. In addition to a festive birthday concert representing the incredible diversity of the school's musical community, BSM will honor Manhattan Borough President Gale Brewer for her enduring support for music education and her strongly held belief in the value of the arts to engage community and contribute directly to quality of life and pride of place."
Established in 1964 amidst a period of great social change, BSM was founded with the simple premise that music is for everyone who is interested regardless of race, gender, socioeconomic status. 52 years later and under the current direction of Executive Director Erika Floreska, BSM upholds it's deep belief that the study of music and performance in a community setting can be a force for positive change in the world. By building a common language and experiences with others across differences we can model a more humane and just world. BSM is an active, and beloved participant in the Upper Westside Community, through partnerships, performances, programs, and concerts that engage and demonstrate the school's generosity of spirit. "We really believe music is for everyone and you don't have to have a special talent to do it," said Erika Floreska. "We're really here to create a lifelong love of music that is part of your life forever, whether it becomes a career or avocation."
BSM Birthday Concert The first half of the concert will feature BSM voice faculty member Jocelyn Medina and her group in works from her latest recording, Common Ground, music from Africa and Brazil. Listeners will be taken through a cross-cultural musical journey where the boundaries of vocal jazz are extended to include the rhythms, improvisations and instrumentation of diverse world- music traditions. The second half will feature BSM Assistant Director and trumpeter Brandon Vazquez with a faculty jazz ensemble in a performance titled Happiness Now. They will showcase various musical genres such as Dixieland, Bebop, Fusion, Bossa Nova, and Funk. BSM Birthday Concert Featured Artists -Common Ground: Music by the Jocelyn Medina Group, featuring: Jocelyn Medina, voice, Art Hiraharam, piano, Evan Gregor, bass. Mark Ferber, drums, and Steve Gorn, bansuri flutes. Happiness is Now: Brandon Vazquez, trumpet, Nick Finzer, trombone, Michael Cochrane, piano, Kevin Farrell, bass, and Jeremy Noller, drums.
November 11, 2016 at 7:00 pm @ Broadway Presbyterian Church
For more information on Bloomingdale School of Music's programs and concerts, visit www.bsmny.org, call the office at 212-663-6021, or email info@bsmny.org.
Photo credit (l tor): Brandon Vazquez and Jocelyn Medina. By Chen Chu.
Related Articles
---