---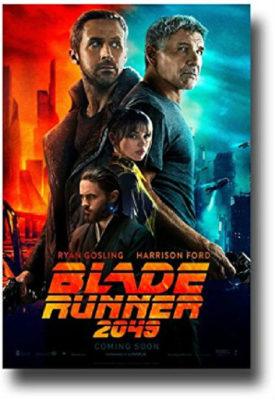 There are still pages left in this story. Watch the new trailer below for #BladeRunner2049, in Harlem at the Magic Johnson theater on Friday, October 6, 2017.
Thirty years after the events of the first film, a new blade runner, LAPD Officer K (Ryan Gosling), unearths a long-buried secret that has the potential to plunge what's left of society into chaos. K's discovery leads him on a quest to find Rick Deckard (Harrison Ford), a former LAPD blade runner who has been missing for 30 years.
Michael 'The Club Kid Killer' Alig Recovering In HarlemWhen notorious '90s party promoter and former heroin addict Michael Alig, 48, aka "The Club Kid Kill…Aug 14 2014www.harlemworldmag.com
Here's te vieo trailer:
From executive producer Ridley Scott and director Denis Villeneuve, #BladeRunner2049 stars Ana De Armas, MacKenzie Davis, Sylvia Hoeks, Lennie James, Carla Juri, Robin Wright, Dave Bautista and Jared Leto.
Ydanis Rodriguez Supports Landmarking Of Loew's Washington Heights "Treasure"In 2016, the Landmarks Preservation Commission designated 40 individual landmarks. Twenty-six of the…Mar 23 2017harlemworldmag.com
The Magic Johnson theater on Friday, October 6, 2017 will show both the standard version of the film and the 3D version of the film – check out the times here
Get the poster here from Amazon.
Via source
Related Articles
---