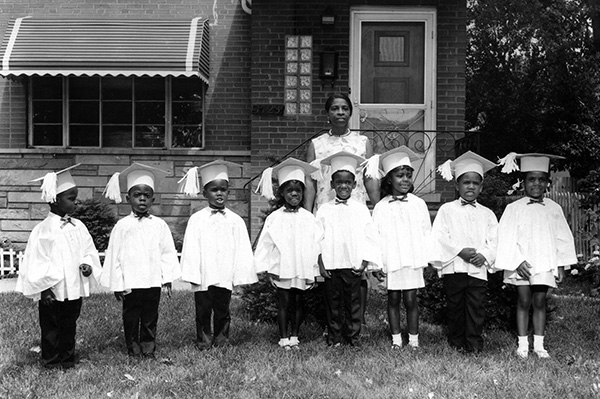 What do the suburbs teach us about the black experience, family ideals, community, and racial identity? How is the myth of the American Dream complicated by the African American suburban experience?
These and other questions are explored in the Schomburg Center for Research in Black Culture's new exhibition, Black Suburbia: From Levittown to Ferguson , co-presented by The National Center for Suburban Studies at Hofstra University and curated by James Levy of the University of Wisconsin. This exhibition travels through Hempstead, New York; Shaker Heights, Ohio; Compton and Baldwin Hills, California; and other American suburbs. The collection features photographs, letters, property deeds, personal interviews, artifacts, and compelling archival film footage that trace a 20th-century narrative of migration and community-building that reveals a rich tapestry of contradictions and the persistence of hope.
Open now. Ends December 31st, 2015.
Schomburg Center for Research in Black Culture, 515 Malcolm X Boulevard., New York, NY, 10037, (917) 275-6975, http://www.nypl.org/locations/schomburg
---
Become a Harlem insider - Sign-Up for our Newsletter!
---
Related Articles
---
VIDEO
---
"Dr. Harry Delany is a renowned Harlem born and raised surgeon, the son of the great jurist and civil rights leader, Hubert Delany...." This monthly post is made in partnership with Harlem Cultural Archives.