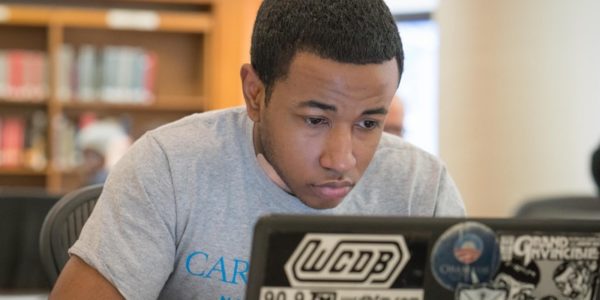 The Schomburg Center, working with the AfroCROWD initiative, is proud to host "Black Power! Wikipedia Edit-a-thon," their third year initiative in which they invite members of the community and general public to contribute content related to black history on Wikipedia for the national Black WikiHistory Month outreach campaign. For the first time, via video satellite, they'll be able to unite with Wikipedia editors in Africa who will edit alongside each other.
Wikipedia is a free online encyclopedia, written collaboratively by the people who use it (crowdsourced). At this event, you will learn how Wikipedia works and how to add content to it. Take advantage of the rich resources of the Schomburg library to write and edit entries on black history and culture. Volunteer Wikipedians, the experts, will also be on hand to provide support and instruction on working in Wikipedia.
The Wikipedia training and Edit-a-thon will be held in the Aaron Douglas Reading Room of the Jean Blackwell Hutson Research and Reference Division on the C-level (lower level) of the Schomburg Center. Stay for the entire afternoon or drop in any time between 12pm and 5pm.
Bring your own laptop if possible. Laptops will also be available to check out with your NYPL library card.
Advanced wiki editing skills not required.
Passion for black history and culture is highly recommended!
A reception will follow the event at 5:00 pm.
If you're new to Wikipedia, check out the Beginner's guide to Wikipedia and make sure to create an account before Feb. 25th, 2017 so you can get started right away.
@SchomburgCenter #BlackPower50
Saturday, February 25, 2017, 12 – 5 PM
Click HERE To Registration For Free Event
---
---
The Schomburg Center for Research in Black Culture, 515 Malcolm X Boulevard at 135th Street, New York, New York
Related Articles
---