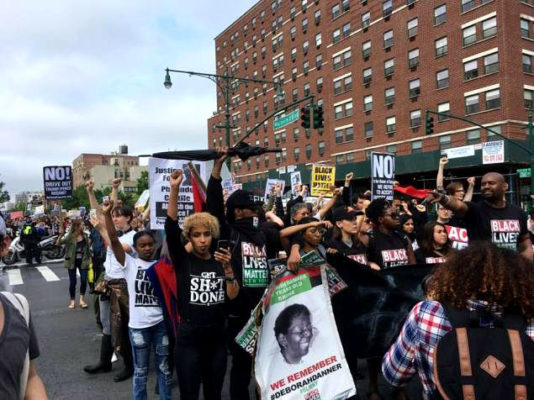 A day after a Minnesota jury acquitted the cop who killed Philando Castile, a 32-year-old black man, several hundred activists marched for more than two hours on Saturday afternoon from Harlem all the way to Trump Tower—blasting the United States for having "lynched another black man."
On July 4, 2016, Officer Jeronimo Yanez pulled over Castile's car—later saying he believed the deceased to be a robbery suspect—and after a brief exchange of words, fatally fired his sidearm at the man, claiming that he thought Castile was reaching for his gun. Castile's girlfriend Diamond Reynolds livestreamed the encounter on Facebook, which contradicted parts of Yanez's account.
Among the participants of "No Justice, No Peace. March for Philando Castile" were members of Black Lives Matter of Greater New York, Refuse Fascism and NYC Democratic Socialists of America.
#BlackLivesMatter
Via source
Related Articles