---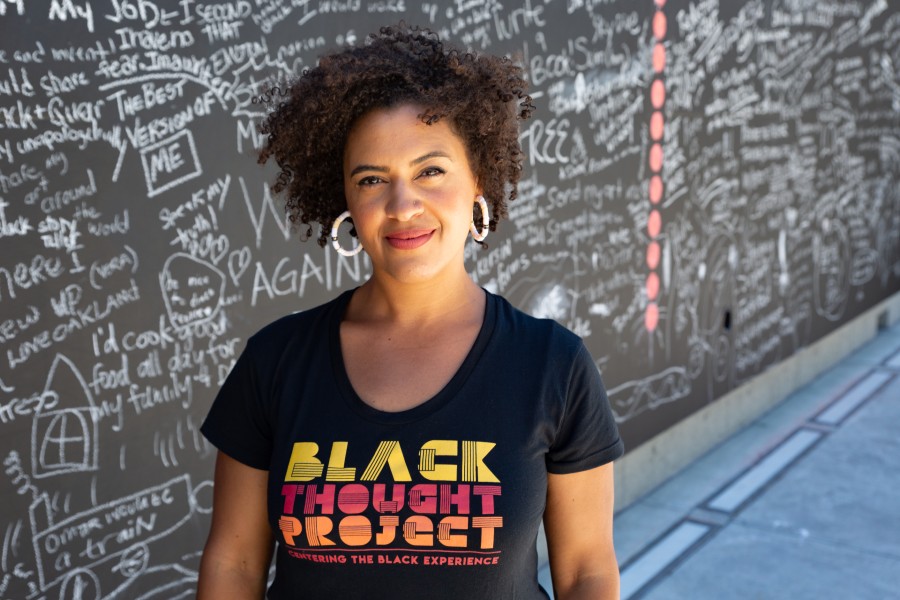 This Juneteenth, the Black Thought Project and Media 2070 will join forces to unveil the "Black Future Newsstand."
This live in-person custom-built installation is guided by the question "What does a media that loves Black people look, feel, sound and taste like in a future where reparations are real?" and will feature magazines, mini-zines, newspapers, art and other forms of media owned and published by Black folx that represent the diversity of the African diaspora.
The outside of the interactive newsstand will feature a Black Thought Wall, inviting Black people to write what they love about themselves, their visions for a media that loves Black people, and the stories they long to share and read.
Black Future Newsstand will be activated across a week of events in Harlem leading up to June 19, 2023, national holiday Juneteenth, including:
Museum Mile Festival on Tues., June 13, from 6–10 p.m. in partnership with The Africa Center at Aliko Dangote Hall
Private Reception at The Africa Center at Aliko Dangote Hall on Fri., June 16, at 7:30–8:30 p.m., when donors, artists, collaborators, members of the press and special guests will have exclusive access to the content and artists behind the work. 
Schomburg Center Literary Festival on Sat., June 17, from 11 a.m.–6 p.m.
Interactive Zine-Making Workshop centering Black Disabled Joy and Futures, informed by disability justice and Black feminist disability framework. Led by neurodivergent collage artist and designer Jen White-Johnson. This event is free and open to the public on Mon., June 19, from 1–3 p.m. 
What began as an online #BlackFutureHeadlines conversation has evolved into an immersive 3-D experience, showing communities what it would look like to experience news and narratives that center Black people thriving as well as emerging reparative ideas.
The project aims to showcase a future where reparations are real and Black narrative control is prioritized, with content that enlivens the many intersections of Black identity. 
"We envision a world that Centers Blackness, which means that the experiences, perspectives, and precious lives of Black folx are protected, witnessed, and honored," said Alicia Walters, creator of the Black Thought Project. "The Black Future Newsstand invites Black folx to not only imagine a media that loves us but to step inside it, pick it up, read it and also create it." 
"Media reparations will create the conditions for all kinds of justice," said Media 2070 co-creator Collette Watson. "A critical aspect of media reparations is Black people owning and controlling our stories from ideation through publication. This newsstand is a portal to that future and a chance to begin moving toward it now."
The Black Future Newsstand will be open to the public on June 16 and June 17, and will be free to attend. The newsstand's materials will be available for limited purchase and contact information for all content publishers will be made available for larger orders after the event.
For more information about the Black Future Newsstand, visit the project's website at blackfuturenewsstand.com.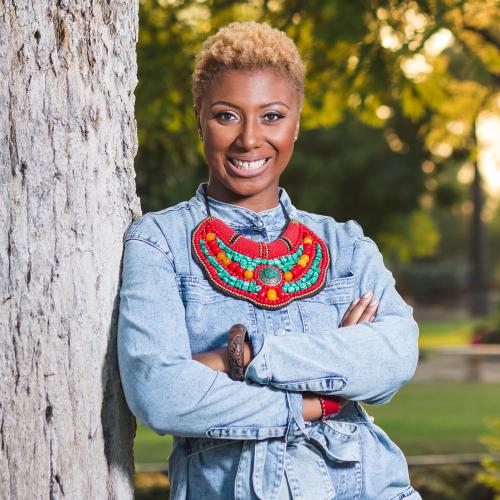 The Black Future Newsstand Project
The Black Future Newsstand Project is made possible with the generous support and collaboration of Free Press, Maven Collaborative and Borealis Philanthropy's Racial Equity in Journalism Fund. Institutional partners include The Africa Center and The Schomburg Center for Research in Black Culture.
Mañón Media
Mañón Media: Mañón Media is a PR firm committed to helping changemakers and disruptors get the news coverage they need to raise awareness, spread a message, and make change.
Learn more at tiannamanon.com and see recent blog posts, placements, and current clients.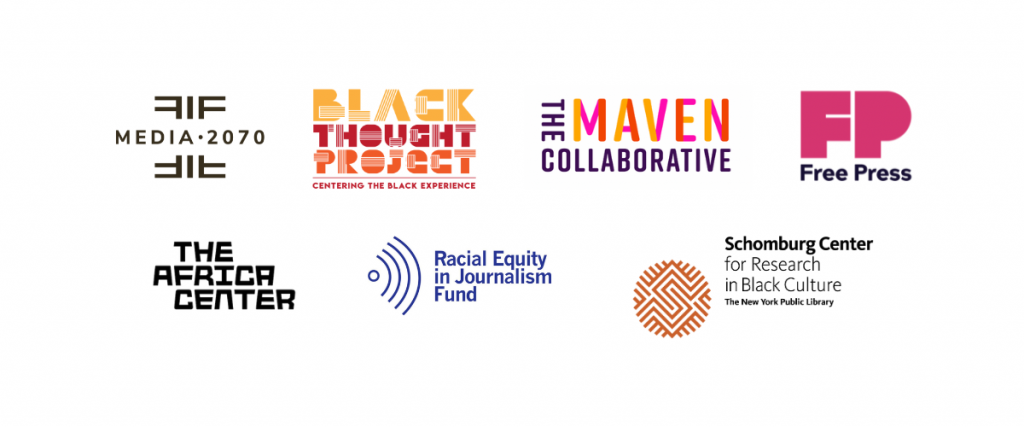 1. (Collette Watson Headshot) (Matthew Echavarria). 2. (Alicia Walters Headshot & remaining photos) Bethanie Hines Photography
---