---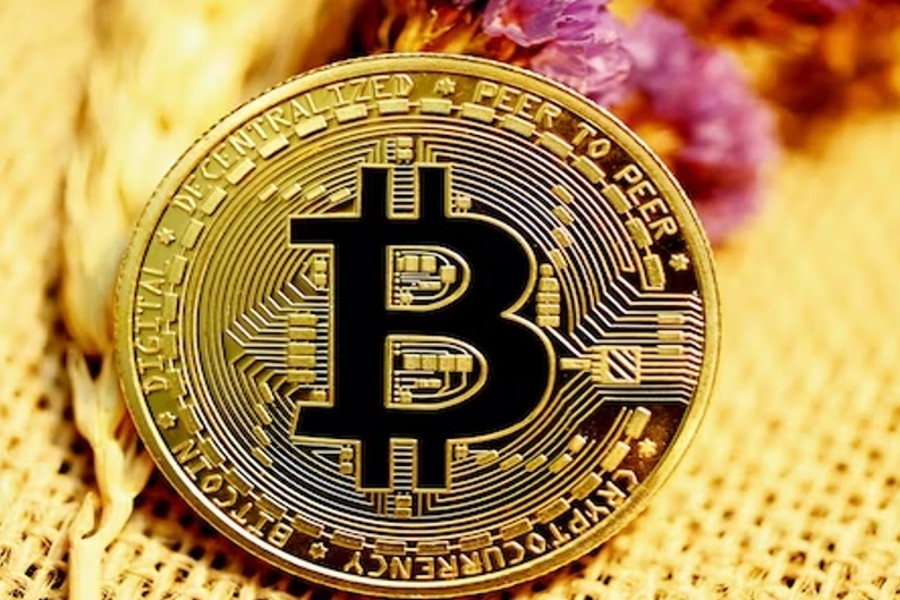 Since its introduction to the world in 2009, the adoption of Bitcoin has grown exponentially, with the digital currency maintaining its position as the top dominating digital currency in the world.
Why is it a dominating token? Well – although the crypto-verse is volatile, Bitcoin has and continues to stand the test of time due to its core functions that enable the coin to be sustainable, profitable, and efficient, further making it distinct from alternative coins.
In recent years, the value of Bitcoin has greatly increased due to its increasing popularity and adoption. As a result, we have and continue to witness the currency and other digital tokens being accepted by several businesses, including major retailers and partnerships with major brands. As such – digital currency research writers at Coin Insider mention that there is a growing belief that Bitcoin could someday become a mainstream currency. The aforementioned brings us to question how adopting Bitcoin and cryptocurrencies as mainstream currencies would impact the economy.
To answer the above, the below will detail the features of Bitcoin, the pros and cons of the currency, and its impact on the economy.
Key Features of Bitcoin
As mentioned above, Bitcoin is a digital currency that's primary feature is to function outside the involvement of governments, banks, or other third parties, thus, decentralizing the currency. Other key features include security – where all transactions are encoded on a public digital ledger called a Blockchain, and the currency upholds anonymity, allowing users to make transactions without providing personal information as is usually done in a centralized setting.
What Makes Bitcoin Valuable?
Bitcoin is highly valuable. This is because it fulfils the characteristics of money: durability, portability, divisibility, fungibility, scarcity, and acceptability.
Bitcoin can't be copied. Although the coding can be seen and accessed by anyone, the properties go beyond programming. With over 13 years of existence, Bitcoin has proven to be decentralised and censorship-resistant.
We have seen the world evolve from using physical money to using technology to process digital money. People rely more on using their devices than carrying traditional cash, which is much safer. In essence, we are bound to see completely digital economies in the coming years. A time will come when digital currencies will be widely accepted and used globally, thus increasing and solidifying their value.
Bitcoin protects identity theft and control and allows users to protect their money using a backup and encryption system.
Trust and adoption serve as essential elements for any form of currency to retain value. In the context of Bitcoin, these factors are determined by its expanding user base, increasing merchant acceptance, and the rise of startups embracing Bitcoin. The more this digital currency is adopted as a payment method, the more it grows in popularity, demand, and value.
Pros and Cons of Bitcoin Adoption as a Payment Method
Bitcoin is a very accessible and versatile currency. Transfers between users are relatively quick, thus making crypto payments efficient enough to complete transactions in businesses that allow crypto-payments
This makes spending money in another country and exchanging it for other currencies easier, with the bonus of having little to no fees applied. Bitcoins can also be easily sold instantly.
Since there is no third-party involvement of centralised authorities and intermediaries, transfers are faster than standard money transfers.
As mentioned, Bitcoin is profitable and fulfils all the characteristics required for money. This is evident by looking at how the crypto market has considerably inclined in value and traction within the past decade, reaching nearly $2 trillion. As of April 2023, Bitcoin was valued at more than $540 billion in crypto markets.
Currently, Bitcoin is being used to test its use case in streamlining money across borders where physical money would be converted into Bitcoin and then reconverted into desired fiat currency (this is more like an exchange of currencies in the traditional sense with cryptocurrency being the middleman that enables the exchange or transaction to happen).
Cons
Bitcoin is not entirely anonymous but is rather pseudonymous, as transaction records can still be traced as they are available on a digital public ledger.
Although blockchains are secure – crypto storage, including exchanges and wallets, can be hacked, leading to millions of dollars in crypto coins being stolen. Having fortified security measures for crypto investments is highly critical.
As mentioned above, the cryptocurrency market is highly volatile, resulting in price variations. This volatility creates instability that can cause the price value of a coin to surge.
Several factors, including supply and demand, investor and user sentiment, government regulations, and media hype, influence price volatility in the cryptocurrency market.
What is the Economic Impact of Bitcoin?
There are numerous economic benefits to adopting Bitcoin as an alternative payment method for goods and services. These include:
Increased competition among established financial institutions: Traditional banking institutions may experience pressure from this new competition if more companies and consumers adopt Bitcoin for daily transactions.
The pricing of goods and services would be impacted and changed by the competition between traditional financial services and cryptocurrencies: Since Bitcoin is decentralised, as was already established, its value is volatile. If the currency is still accepted as a standard form of payment, businesses and customers may have to change the prices of goods and services more regularly to reflect these variations.
Increased economic activity: As more individuals purchase and sell goods and services, adopting Bitcoin could stimulate economic activity.
Other Impacts of Bitcoin on Global Economies
According to research conducted by Zuzana Rowland, Petr Suler, and Bohdana Cajkovicova – Bitcoin interacts closely with the world economy as one of the critical drivers of the Fourth Industrial Revolution, providing essential data for the growth of the cryptocurrency markets. Due to significant advancements in blockchain, the social transformation has recently been drastically accelerated.
Firstly, Bitcoin and other cryptocurrencies have great potential to help lower international transaction costs and liquidity costs to successfully complete the flow of global wealth, among other contemporary conveniences.
A second factor that makes cryptocurrencies more appealing to the general public is the continued advancement of encryption technologies and tighter market regulation. This approach has increased the use of Bitcoin as a hedging asset.
Thirdly, Bitcoin is the first free exchange mechanism for money on the Internet. The widespread adoption of blockchain technology for value exchanges will undoubtedly significantly increase negotiable assets. This will unleash a massive industrial wave that could accelerate social progress combined with other innovations.
---
As seen above, it is evident that Bitcoin has significant potential that impacts global economies in a way that can transform the economy of goods and services should the currency be adopted as an alternative or additional form of payment.
Considering how the cryptocurrency industry as a whole has massively grown in traction over the last few years, including ongoing partnerships with businesses in the traditional sector and governments of the world being more crypto-friendly, we can safely assume that in a few years, Bitcoin will indeed be adopted as a currency that can be used for daily transactions and that the economy of money as we know it, will change.
---