---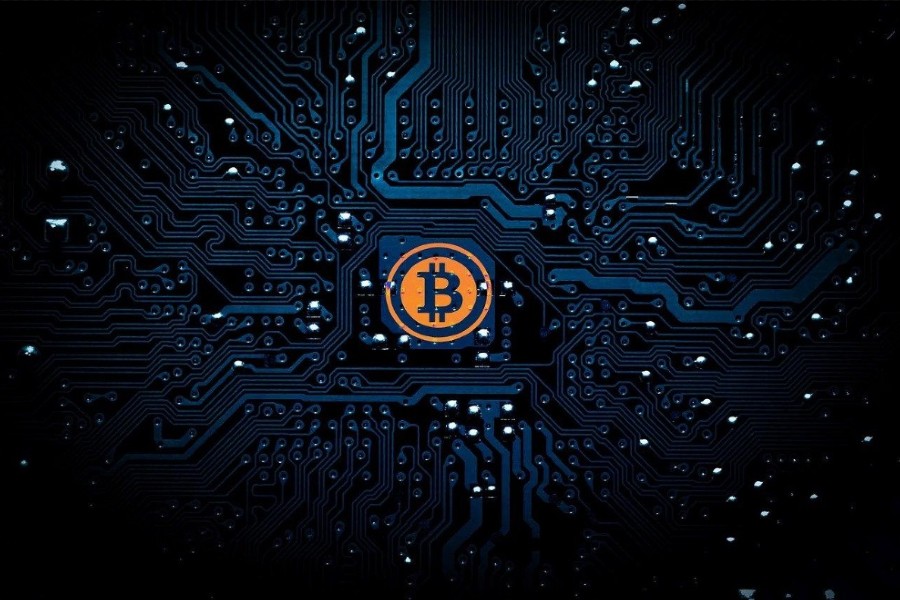 Investing is a smart way to make your money work for you and achieve more financial independence. The good news? It is never too late to become an investor.
As long as your finances are in order, you can take on this endeavor anytime. Whether you want to pay for your kids' college or want to plan for retirement, investing plays a major role in achieving your financial goals. You can invest in many assets, including bonds, stocks, futures, mutual funds, precious metals, real estate, and so on.
But alternative investments like Bitcoin can also be a valuable addition to your portfolio, as they offer many incredible benefits. Unlike traditional assets that involve bureaucratic processes, investing in Bitcoin is much more straightforward. With a device, an Internet connection and a Bitcoin wallet, you can easily dive into the fascinating world of cryptocurrencies. Additionally, Bitcoin is a unique type of asset, offering increased convenience as it involves negligible fees or costs. Lastly, Bitcoin is here to stay, which is another great reason why it should be in your portfolio. Although some skeptics doubted its potential, Bitcoin has grown considerably, building an enthusiastic community of more than 180 million people. This makes it a sustainable investment, ensuring considerable returns despite its volatility.
Before Investing, Take the Time to Understand Bitcoin
We know we've just said you should buy Bitcoin online and add it to your portfolio, but here's the thing: you shouldn't invest in it just because someone says so. Instead, you want to consider your own motivation. Do you believe in Bitcoin's potential to enhance your portfolio's value? If you only want to purchase the token because everyone talks about it or due to FOMO, none of them is a genuine reason to do it, potentially making you regret your decision later. What you should do is take as much time as you need to understand this crypto. That's what most experts say: never spend your money on a specific asset unless you know how it works, its historical risks and potential rewards. You must also grasp important concepts like mining, blockchain exchanges, and hot and cold wallets, to name just a few.
Bitcoin is a digital currency that eliminates the need for governments or banks by relying on blockchain technology instead. Created in 2009 by Satoshi Nakamoto (a mysterious creator whose identity has never been revealed), Bitcoin was the first entrant in an innovative class of assets that have gained a lot of popularity since that time: cryptocurrencies. Bitcoin offers many advantages, such as fast speeds and cost-effective transactions. As soon as you own it, you can start making transfers whenever you want and from any location. As Bitcoin matures, its value is expected to grow considerably. However, there are also some cons when investing in Bitcoin, and price volatility is the most significant. Although the price of a cryptocurrency can rise dramatically, it can also go down really quickly, leading to huge losses – there isn't usually any guarantee on how things will work out, and you must be willing to tolerate discomfort and take risks. So, let us say it again: before you decide to invest in Bitcoin, think of why you want to do it. You need to have a legitimate reason, so get clear on your investment goals and make sure you are financially -and mentally- prepared to get started with cryptocurrency.
What Role Does Bitcoin Play in Your Investment Portfolio?
There are many reasons why an investor may consider adding Bitcoin to their portfolio, such as seeking higher returns, hedging against inflation, or increasing diversification. But given the recent instability in the crypto space, one can't help but wonder whether Bitcoin can really offer these benefits. Well, according to historical data, Bitcoin has the potential to contribute to the creation of a balanced multi-asset portfolio due to its low correlation to bonds, gold and other similar traditional assets. When it comes to institutional investment portfolios, Bitcoin also plays a role in increasing the risk-return profile.
Bitcoin's scarcity is another reason investors should consider adding this asset to their portfolios. There will only be 21 million Bitcoins, making it resistant to inflationary pressures. While central banks worldwide have ushered in substantial cash supply growth, eroding their currencies' purchasing value, Bitcoin is a great long-term store of value due to its limited supply and mining difficulty, making it a great alternative to gold. What's more, Bitcoin's adoption has become more mainstream, and now, many businesses and merchants are embracing it as a payment method. The creation of user-friendly exchanges, wallets and marketplaces has eliminated the technical barriers that prevented many people from entering the crypto world in Bitcoin's early years. Bitcoin has raised interest among institutional investors as well, and asset management firms and hedge funds have started to realize its potential as a portfolio diversifier and a store of value. Interestingly, Bitcoin has surpassed 570,000 permissionless transactions daily, displaying significant network value.
Overall, Bitcoin is still shining bright – even brighter than gold, for that matter- so it only makes sense to add it to your portfolio as a way to increase its value.
Having An Investment Strategy Is Essential When Buying Bitcoin
After weighing down the pros and cons, you may decide that buying Bitcoin is the right decision. While it may bring you some great opportunities, you don't want to forget to create an investment strategy, as this can make a significant difference between success and failure, keeping you focused on your goals and helping you to make sound decisions. When developing an investment strategy, you want to think of your objectives and establish a timeframe for achieving them. Also, ask yourself some questions, such as how much risk you can tolerate, what returns you expect out of your investments, how you plan to use the funds in your portfolio, and whether there are any socially responsible goals or personal interests that you want to consider when investing. Instead of focusing on the destination, you should focus on the journey and leave enough room for flexibility – this is the key to creating a winning investment strategy.
Adding Bitcoin to your portfolio can be an excellent idea, but the cryptocurrency industry is still young and risky, so you want to approach this type of investment with diligence and a long-term perspective.
---