---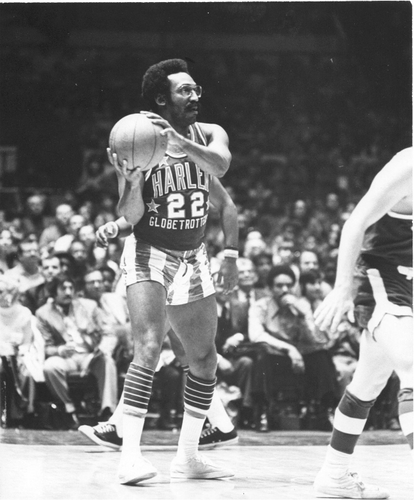 In 1972 the Harlem Globetrotters signed comedy legend Bill Cosby to an honorary $1 lifetime contract.  It's unclear if Bill played more than one game with the Globetrotters, but they raised his salary to a whopping $1.05 in 1986.
In the photo he looks like he's doing his point guard imitation of Magic Johnson. Cosby  was a football star at Temple University.
(via Photo: Bill Cosby playing for the Harlem Globetrotters in 1972 | The Strut).
No related posts found...
---