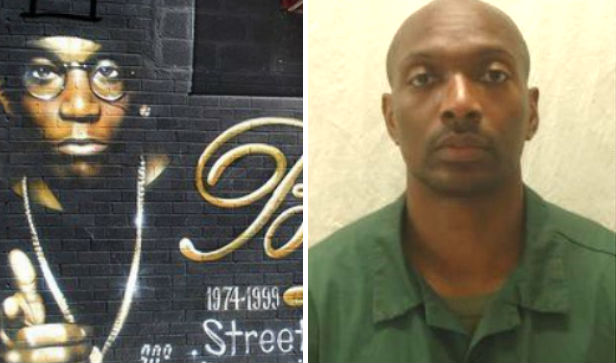 Big L (pictured on left) whose birth name was Lamont Coleman was shot nine times in the face and chest on February 15, 1999, ending the talented MC's life and career at 24-years-old. Yesterday, June 23, 2016, Gerard Woodley, the man who many believe murdered the "Ebonics" rapper, was gunned down in Harlem. 
Here's Big L's Big L Ebonics video:
Although Woodley was the main suspect in Big L's death, and arrested, he was eventually released due to the DA who believing there was enough evidence to get a conviction. Reportedly, there were not enough cooperating witnesses while Woodley was already being watched by the Feds for drug trafficking.
Woodley and Big L were childhood friends, but the rumors were the shooting was over something the rapper's at the time incarcerated older brother was involved in. Sources also speculate that Big L was involved in a hustle that involved setting up drug dealers to be robbed.
FaceMag reports that Woodley was featured in the group photo on the back of L's classic album Lifestylez ov Da Poor & Dangerous.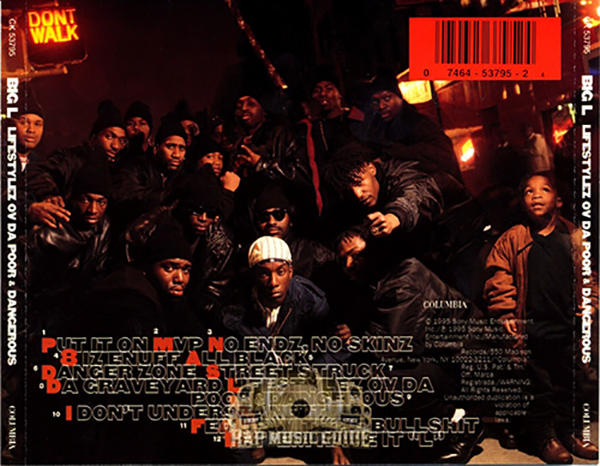 Big L was shot nine times on W. 139th Street and Lenox Avenue which is the same location where Woodley was killed.
Woodley had reportedly been released on parole in September 2015.
Investigators believe Woodley's death isn't tied to the murder of Big L, claiming anyone had plenty of opportunities to avenge Big L in the 20 years since the incident happened. Currently, there's no description of the suspect available for the public.
RIP Big L.
Can you add any information to this case?
---
---
Related Articles
---