---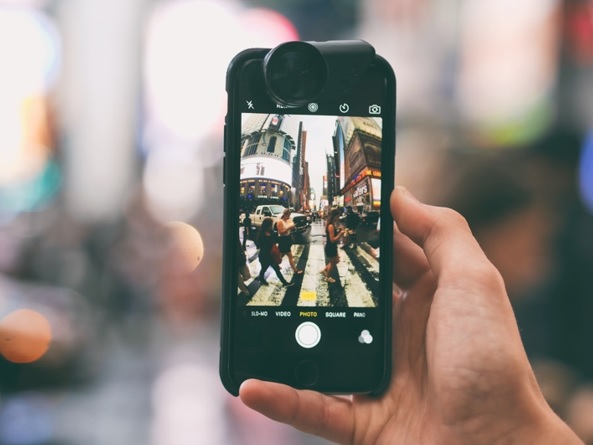 By Max Bretton
These days, the last thing you use your mobile phone for is calls. Today's smartphones are a computer in your pocket, giving you access to the internet wherever you are as well as social media and so much more. There are over two million apps for the iPhone alone, and that number continues to grow all the time.
You might think that mobile phone apps are only a bit of fun, for when you want to crush candy, fling angry birds around or play online casino games, but they can be much more useful than that. Today's mobile phones put the app into the Big Apple, whether you are a resident, trying to negotiate your day-to-day life, or a tourist trying to make the most of a few short days in the city. From booking last-minute bargain theater tickets for a Broadway show to finding out the latest happenings right here in Harlem, as the saying goes, "there's an app for that."
Getting Around
With 8.6 million people trying to get around the city, New York has no rush hour because it is always rush hour. When most people across the U.S., and around the world, picture New York, they see an image of streets filled with honking cars and yellow cabs all jostling for position while people fight their way along crowded streets and down into the subway. Having all the information about traffic and travel can make all the difference to your trip, and there are countless New York transport apps that can help.
BusBus NYC, CabSense NYC, MTA Subway Time and Transit will all help you plan your trip, giving you the edge over the crowds. iTrans NYC Subway will help you find the quickest subway route from A to B while Exit Strategy NYC will even tell you which subway door will line up with the exit at your destination station. For a more relaxed and picturesque journey, you can check out the ferry times using NY Waterway.
Dining Out
In a city with 24,000 restaurants, deciding where to eat can be a real challenge, but once again, there are lots of Big Apple apps to help you out. MenuPages does what the name promises, bringing you the menus of hundreds from different restaurants in one app so that you can see what is on offer. But before you make your choice, you should also check out Grade Pending or NYC Health Ratings, which will tell you the latest health inspection results for anywhere you fancy eating. Most places make the grade, but it's always good to know those that don't to avoid them and any unwanted after effects.
If you are on a budget, Scoutmob and BlackboardEats will point you in the direction of the best discounts and bargain meals. You can even set BlackboardEats to keep you up-to-date with all the latest deals on eating out in your neighborhood, so you'll never be hungry in Harlem again.
Local Information
There are lots of local information apps for New York, ranging from SitOrSquat, which will find the nearest public restroom, to TKTS and TodayTix, which will send you alerts when there are last-minute theater bargains available. Goings On is the app version of New Yorker magazine's "Around Town" section and has lots of ideas for your leisure time while Time Out New York also has an app full of interesting ideas.
To find out what's happening closer to home, check out Harlem's app from the team at 125th Street called Harlem Happenings. This app for local people will tell you everything you need to know about Harlem in general, and 125th street especially, from local news to Harlem events, along with exclusive deals for app users. Alternatively, you can learn a little more about your local area by taking a free audio walking tour of Harlem using the Free Tours by Foot app.
Apps are a great thing and can make your life easier in and around New York and Harlem. Just don't get too obsessed with them. If you spend your life walking around with your head bent over your phone, you'll miss so much of the great city that you're using your apps for in the first place. So, put your phone back in your pocket, open your eyes and ears and take in the remarkable world around you because when it comes to real experiences, there is no app for that.
Photo credit: Image by Aaron Burden / CC0 1.0
---