---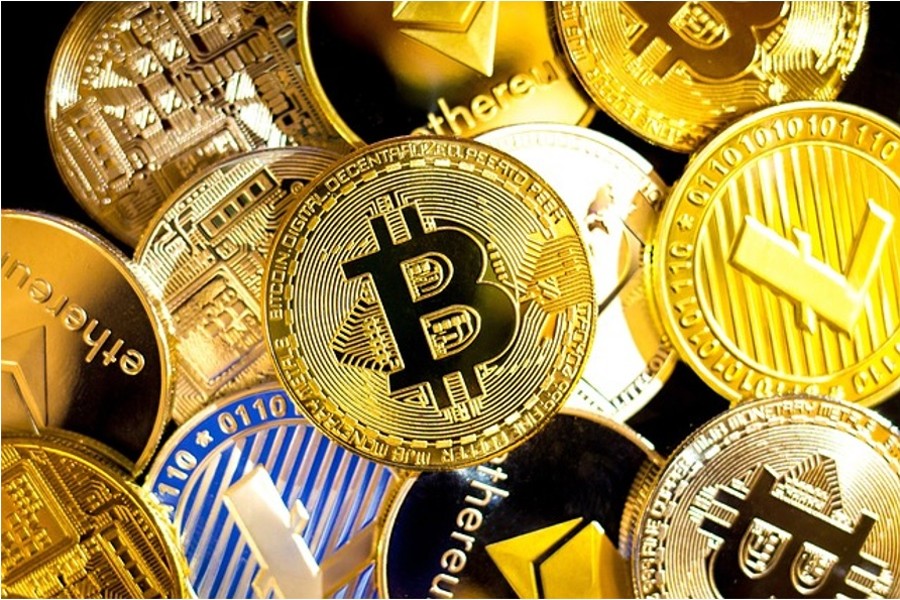 Bitcoin and Ethereum are the most popular digital currencies dominating the crypto-verse.
However, they are not the only digital currencies that are revolutionizing the future of finance as we know it. According to CoinMarketCap, there are more than 23,000 cryptocurrencies in circulation. However, not all are active or valuable. This number indicates how the crypto industry has grown in traction, popularity, and adoption; there were only seven active cryptocurrencies a little over a decade ago.
What are Altcoins?
Alternative coins (altcoins) encompass all alternative cryptocurrencies from Bitcoin and Ethereum. These coins were developed by creators seeking to establish unique crypto tokens and mechanisms that differ from Bitcoin, as many cryptocurrencies tend to follow a similar blueprint.
According to https://www.bitcoindecode.com/, Altcoins aim to design and introduce crypto tokens that operate differently and can compete with the dominant cryptocurrencies. Moreover, altcoins employ diverse consensus mechanisms to validate transactions and generate new blocks in the blockchain.
Altcoins reside within and operate on distinct blockchains, each serving their respective technology's core objectives and functions. The primary goal of most altcoins is to enhance and bridge the existing gaps within the cryptocurrencies and blockchains they compete with.
What Makes Altcoins Valuable?
It is common knowledge that cryptocurrencies are volatile, which means their price value can change rapidly and unpredictably due to various factors. The value of most cryptocurrencies fluctuates every hour. However, market experts say that altcoins are more reliable and less prone to fluctuations.
Types of Altcoins
Altcoins can be classified into different categories, all dependent on the aim and function:
Stablecoins
Stablecoins are digital currencies pegged and designed to maintain the value of assets like fiat currencies, including the U.S. dollar, and precious minerals such as gold. A stablecoin aims to offer all the functions and benefits of a digital coin while attempting to avoid rampant volatility. Most stablecoins use various mechanisms to keep their value stable — the most common mechanisms include maintaining a large number of reserve assets as collateral or using an algorithmic formula to control the supply of a coin.
Most popular stablecoins:
Tether (USDT)
USD Coin (USDC)
Binance USD (BUSD)
True USD (TUSD)
Origin Dollar (OUSD)
Binance USD (BUSD)
Security tokens
Security tokens are digital assets that represent transferred ownership rights or asset value to a blockchain token. They are created using tokenisation, where the investment criteria are selected. The information is entered into the blockchain, which then makes a token. A security token is a digital liquid contract representing fractions of a tangible asset with value, like real estate or a business, and they help to record ownership stake.
Meme coins:
Meme coins are a digital currency inspired by social media jokes and puns. All meme coins come in the form of an image, video, or any other form of media, designed to be shared. The purpose and value of meme coins are not to make purchases but to trade.
Utility tokens
A utility token is a digital currency given as collateral and an incentive during an Initial Coin Offering (ICO), where a company in its groundbreaking stage is looking for financial support. The utility tokens gain value if the company succeeds and are spent within the network or ecosystem.
Governance tokens
Governance tokens are utility tokens with different functions. They represent voting power on a blockchain project and the central utility token of DeFi protocols since they distribute power and rights to users via tokens. These tokens are native to a private blockchain and used for blockchain purposes that allow holders certain rights, such as voting for protocol changes or having a say in a decentralised autonomous organization (DAO).
Top 10 Altcoins in 2023
Tether (USDT) Market cap: $67 billion.
U.S. Dollar Coin (USDC) Market cap: $47 billion.
Binance Coin (BNB) Market cap: $46 billion.
XRP (XRP) Market cap: $24 billion.
Binance USD (BUSD) Market cap: $21 billion.
Cardano (ADA) Market cap: $14 billion.
Polkadot.
Dogecoin (DOGE) Market cap: $8 billion.
Apexmax.
Polygon matic.
---
Looking at the current market trends, including the technology and innovation that digital currencies have brought forth, it is evident that they are here to stay and are our new norm and future. As time progresses, the world will become even more digital. The norms we have now, especially those relating to the financial industry, might cease to exist as alternative payment methods, including altcoins, emerge.
---