---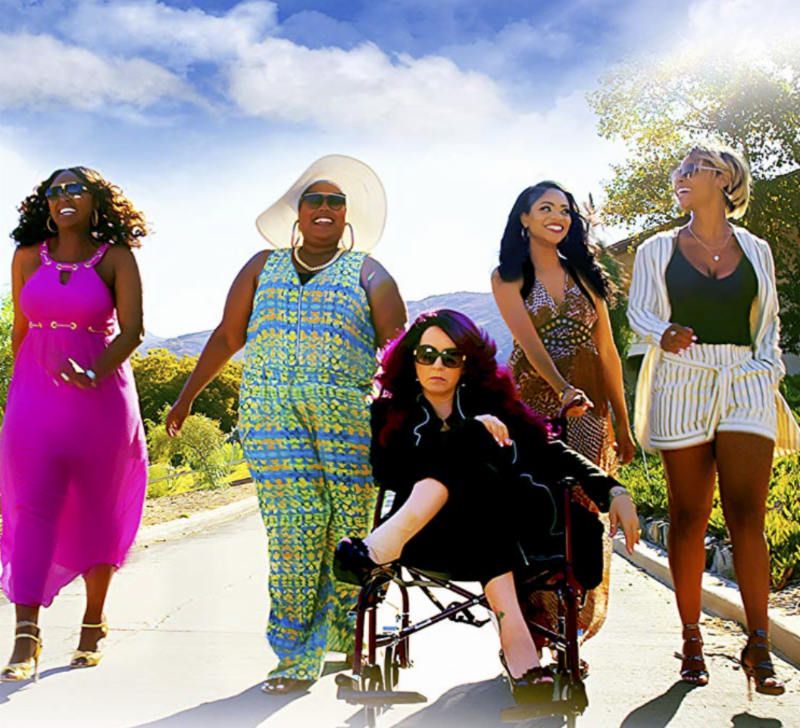 Footage Films Studio latest original film, "FALL GIRLS" will premiere on Saturday, January 12, 2019. The film stars Erica Peeples, Amara la Negra, Tami Roman, Erica Hubbard, Paris Phillips, and Joely Fisher.
FALL GIRLS, directed by Chris Stokes, is about Paige Davis who has just gotten promoted to president of sales at her job. Paige and her co-workers travel with their boss, Simone, to give her farewell speech. After an extravagant night of partying, Paige and her girlfriends hilariously wake up to a dead boss. The girls decide to dress up their boss and pretend she's still alive in an effort to close a major company deal, and save themselves from sure imprisonment.
Heres the teaser:
FALL GIRLS is written and directed by Chris Stokes and Marques Houston. The film is produced for BET by Footage Films Studio. For Footage Films Studio, Marques Houston is the CEO and Jerome Jones serves as President. The company's officers include VP and Producer Shondrella Avery and Senior VP Jarrell "J Boog" Houston.
For more information about Footage Film's upcoming original movies, visit the company's website at footage-films.com. Viewers can also join the conversation by connecting via social media on Twitter, Instagram and Facebook (@footagefilms) using the hashtag #FALLGIRLS.
---