---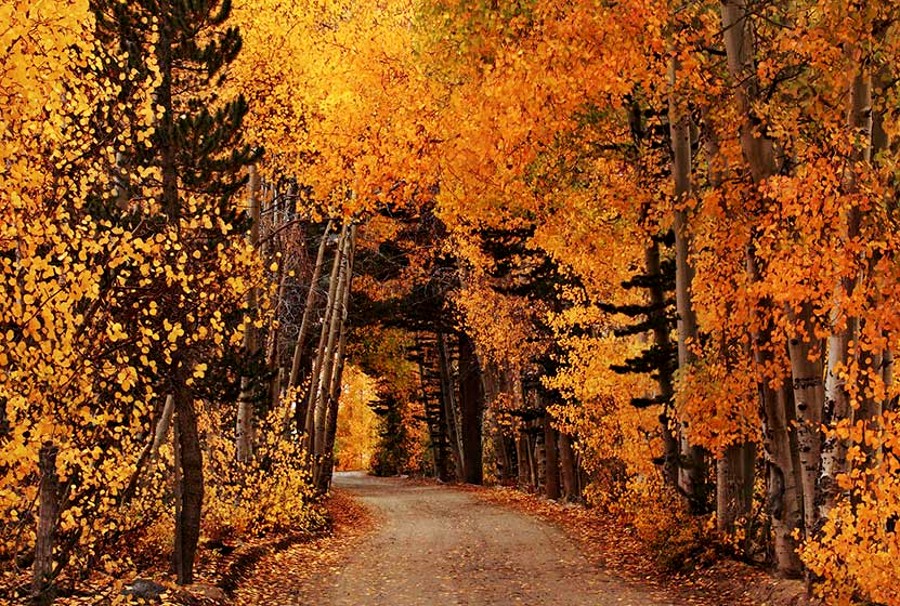 If you're looking for things to do in Aspen, you've come to the right place.
Here are some ideas for activities that will help you make the most of your time in this beautiful mountain town. From hiking and biking to skiing and snowboarding, there's something for everyone to enjoy. So get out there and explore all that Aspen has to offer!
Explore Downtown Aspen
Take a stroll through downtown Aspen and explore the unique shops, restaurants, galleries, and museums. From art galleries to jewelry stores to outdoor clothing shops, there's something for everyone in downtown Aspen.
Dine at Aspen's Best Restaurants
Aspen is home to some of the finest restaurants in the state. Whether you're in the mood for Italian, French, Mexican, or American fare, there's something to satisfy all tastes. Be sure to sample some of Aspen's famous wild game dishes like elk and trout.
Take A Scenic Drive Through Independence Pass
Grab your car and go for a drive along Independence Pass, one of the most beautiful roads in Colorado. Enjoy stunning views of mountains, forests, alpine tundra, and wildflowers as you make your way through this gorgeous pass.
Go Hiking or Biking
Hit the trails and explore the natural beauty that surrounds Aspen. Choose from a variety of trails ranging from beginner to advanced and take in the stunning views of mountains, forests, wildflowers, and more.
Hike To Maroon Bells Lake
One of the most popular hikes in Aspen is to Maroon Bells Lake. This 11-mile hike will take you through some of the area's most stunning scenery. With views of wildflowers, snow capped peaks, and gorgeous lakes, this is a must-do while visiting Aspen.
Hike Cathedral Lake Trail
For a shorter hike, try Cathedral Lake Trail. This 5-mile trail takes you through some of the area's most beautiful valleys and alpine meadows, with stunning views of Mt. Sopris and Pyramid Peak.
Hike The Grottos Trail
The Grottos Trail is a short trek that takes you through gorgeous alpine terrain. This is an easy trail, perfect for those looking to take in the beauty of Aspen without too much effort.
Bike The Smuggler Mountain Trail
If you're looking for a biking adventure, check out the Smuggler Mountain Trail. This 7-mile trail takes you through some of Aspen's most rugged terrain. With steep climbs and technical descents, this is not for the faint of heart!
Bike The Hunter Valley Trail
For an easier ride, try the Hunter Valley Trail. This 7-mile bike path takes you through some of the area's most beautiful landscapes, including meadows, forests, and alpine fields.
Go Skiing or Snowboarding
Aspen has some of the best skiing and snowboarding in the world. With four mountains to choose from, there's something for all levels of skiers and boarders. And don't forget about the awesome backcountry terrain that Aspen has to offer.
Snowmass Mountain
Snowmass Mountain is Aspen's largest ski resort with over 3,000 acres of terrain. With something for everyone from beginner to expert, this mountain has it all. Take a scenic gondola ride to the top and enjoy some of Colorado's best skiing and snowboarding.
Buttermilk Mountain
Buttermilk Mountain is Aspen's most family-friendly mountain. With beginner and intermediate terrain, this mountain is perfect for those just getting started in skiing or snowboarding. There are also plenty of terrain parks and half-pipes to keep things interesting.
Ajax Mountain
Ajax Mountain is Aspen's most challenging mountain. With steeps, cliffs, and powder runs, Ajax is sure to satisfy every expert skier and snowboarder. And for those looking for some terrain parks, Ajax also has a few of them.
Aspen is an amazing place to visit, both in the summer and winter. Whether you're looking for outdoor activities or just some time to relax, Aspen has something for everyone.
Best Places To Stay in Aspen
If you're planning a trip to Aspen, there are plenty of accommodations to choose from. From luxury resorts and hotels to cozy bed & breakfasts and luxurious vacation rentals, Aspen has something for every budget.
The Little Nell
The Little Nell is one of the most luxurious hotels in Aspen. Located at the base of Aspen Mountain, this stunning hotel offers ski-in/ski-out access, luxurious suites, and 5-star dining.
The Limelight Hotel
The Limelight Hotel is a great option for those looking for an affordable place to stay in Aspen. This cozy hotel located in downtown Aspen has comfortable rooms and plenty of amenities to make your stay enjoyable.
The Gant
The Gant is a ski-in/ski-out resort that offers luxurious lodging, onsite restaurants and bars, and spectacular views of Aspen Mountain. It's the perfect place for those looking for an affordable yet luxury ski vacation.
There are also several vacation rental options to choose from. So make the most of your stay and stay in a place you'll never forget!
---