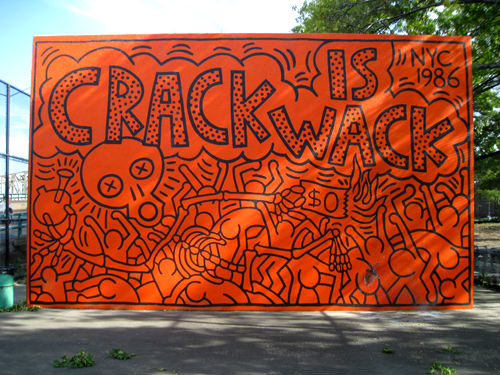 What topped our best public art in Harlem list? Well, as usual our "crack" team of public art lovers across our platforms let us know their best places for incredible public art in Harlem. Hit the flip to check out the places in Harlem that made the cut.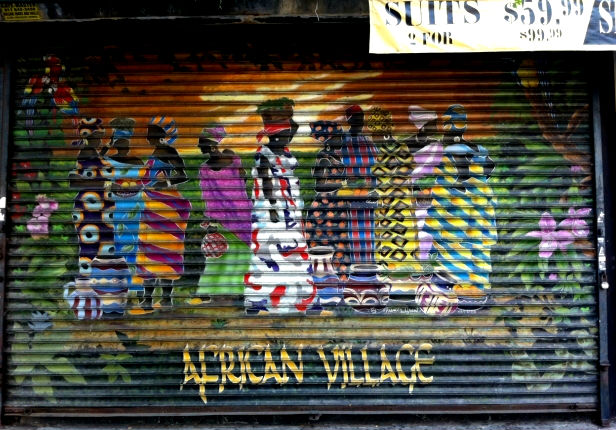 Franco the Great
World-renowned artist Franklin Gaskin, aka "Franco the Great" is painting a gate for decades throughout Harlem. Born in 1928, known as the "Picasso of Harlem" is internationally known for his painting on metal gates for storefronts across 125th street. The major thoroughfare is unofficially known as "Franco's Blvd."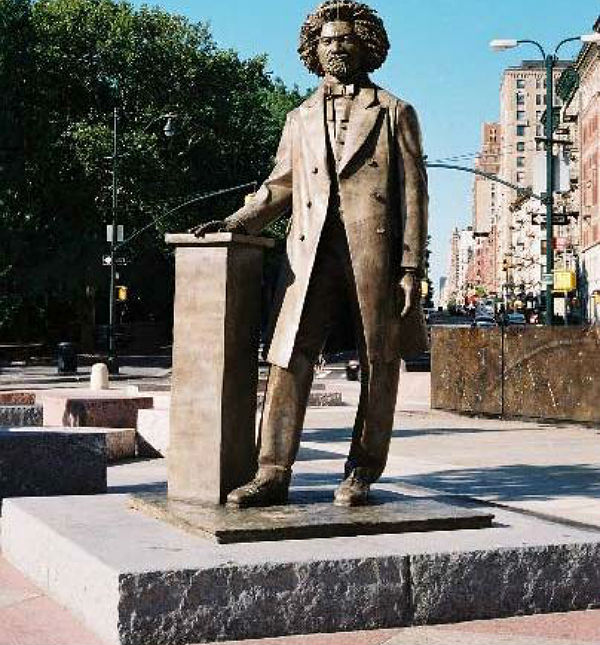 Frederick Douglas Circle
This monument honors the abolitionist, writer, orator, and publisher Frederick Douglass. Harlem-based artist Algernon Miller designed a complex colored paving pattern that alludes to traditional African-American quilt designs. Including wrought-iron symbolic and decorative elements, a water wall, and inscribed historical details and quotations create a rich tableau representing the life of Douglass and the slaves' passage to freedom. The heroically sized bronze sculpture of Douglass, was crafted by artist Gabriel Koren. The plaza and monument opened to the public in 2010.
Frederick Douglas Circle, 110th Street and 8th Avenue (located at the northwest corner of Central Park, ), New York, NY, 
source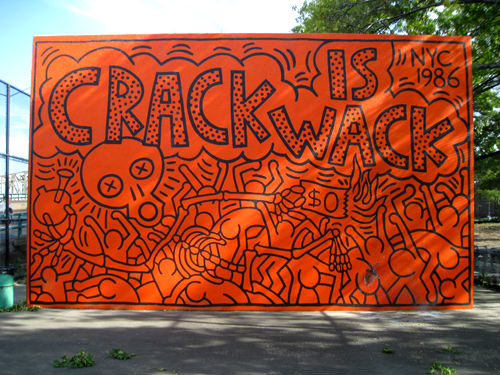 Crack Is Wack Park
Crack Is Wack mural painted in 1986 by Keith Haring as a response to the crack epidemic. The same night Keith painted this mural he was arrested for smoking a joint. NYC's most famous mural, at a handball court.
Crack Is Wack Playground, 128th Street and 2nd Avenue, New York, NY, 212. 639.9675, nycgovparks.org/parks/m208e, source
"Swing Low" Harriet Tubman Statue
A fantastic 10-foot-tall bronze, two-ton statue by Alison Saar. The "Swing Low," piece is located within Harriet Tubman Memorial Plaza, a formerly barren traffic triangle.
Tip : make sure to go see the piece during the day so you can see all the details around the statue.
Harriet Tubman Statue, intersection of Frederick Douglass Boulevard, St. Nicholas Avenue and 122nd Street, New York, NY, source
---
---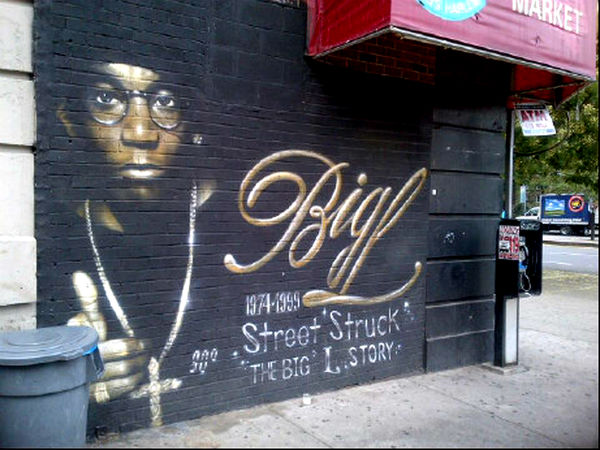 Big L Memorial Mural
The Big L birth name was Lamont Coleman was shot nine times in the face and chest on February 15, 1999, ending the talented MC's life and career at 24-years-old a memorial mural for this Harlem born musical artist.
Big L Memorial Mural, 104 W 140th St (Lenox Ave), New York, NY, source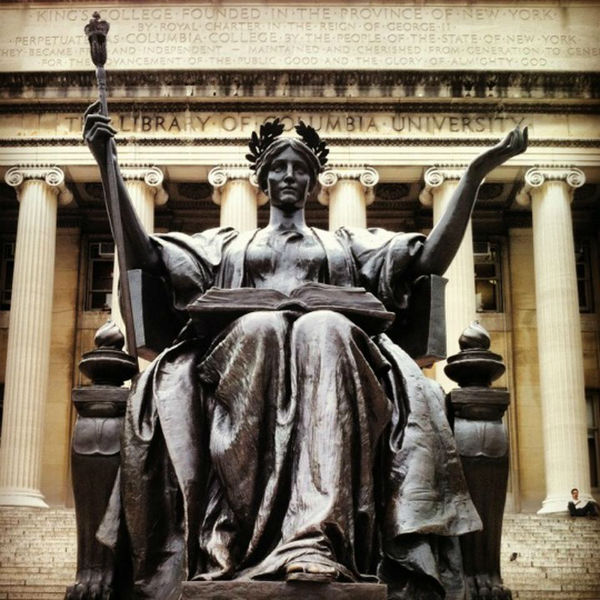 Alma Mater Statue, Columbia
Alma Mater is a sculpture of the goddess Athena by Daniel Chester French which is located on the steps leading to the Low Memorial Library on the Morningside Heights campus of Columbia University in Manhattan, New York City.
Alma Mater Statue, W. 116th St. (btwn. Broadway and Amsterdam), New York, NY 10027 Columbia University,
source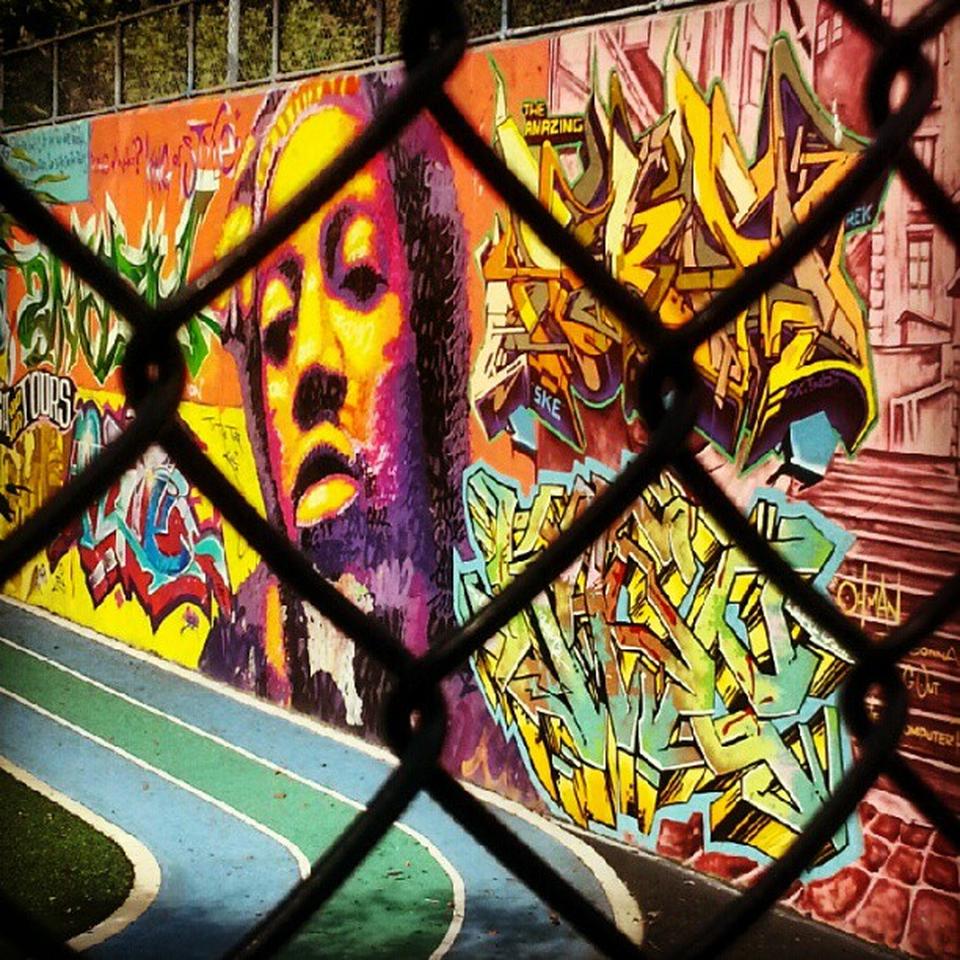 Graffiti Hall Of Fame
Visit one of the most historic Graff spots in the City that made it a worldwide Phenomenon. Should be noted that most of the work is in a school yard. Its closed m-f. Open on Saturdays 8-3.
Tip : come early in the morning before school and ask the man working in the playground to come in and to take some pics.
Graffiti Hall Of Fame, East.106th Street (Between Madison and Park Avenues), New York, NY, source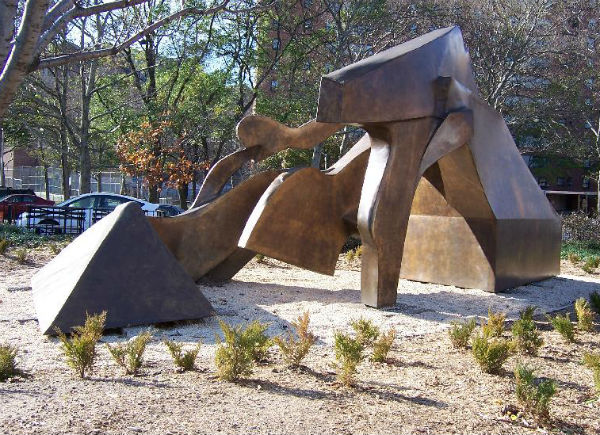 Harlem Hybrid
Harlem Hybrid, mounted in 1976 by Richard Hunt is a little known large-scale master piece of abstract art rock outcropping on with St. Joseph's Church behind. Harlem Hybrid is one of many "hybrid" pieces by the artist combining references to natural, industrial and architectural elements.
Harlem Hybrid, 125th Street and and Morningside Avenue, Harlem, New York, source
Let us know if you've visited any of these great places and/or if you have afew places you think we should add to the list in the comments section below?
Related Articles