---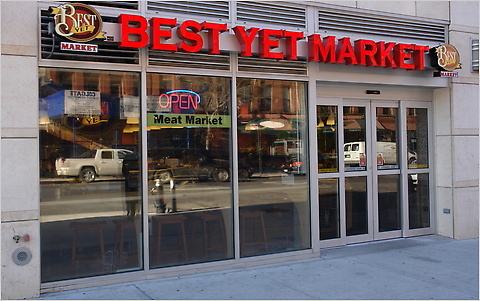 Sources report that the Best Market in Hartsdale has closed its only Westchester County location. The Long Island-based supermarket chain opened its Hartsdale location at 381 N. Central Ave. in The Dalewoods strip mall in November 2015, after a Mrs. Green's natural foods market closed there.
Free Fresh Salads Today Only At Best Market In Harlem! Get The Offer HERE *Offer valid May 11th, 2017 ONLY for one Best Market Premium Salad per househol…May 11 2017harlemworldmag.com
"They hadn't done well in the location and we were approached for a short-term sublease," Best Market Vice President Or Raitses said on Friday. "After approximately two years in the location we came to the decision that we couldn't move forward."
Best Market's last day was September 6, 2017, and a sign on the shuttered store invites customers to visit its location in Harlem.
Raitses said all the store's employees were offered transfers to the chain's other locations and many accepted the transfers.
Best Market Free KIND Bars Today Only In Harlem!*Offer valid June 1st, 2017 ONLY for one 5 Pack of KIND Bars per household at Best Market. Printed p…Jun 1 2017harlemworldmag.com
"We wish it could have worked out. We really appreciated the customers who shopped with us."
Unfortunately, there were not enough customers.
"There was never a line. It was good for people who don't like lines, but it's bad for business," said Greenburgh Supervisor Paul Feiner, who said he shopped at the store about three times a week.
"A lot of people are really upset, including myself," Feiner said. "It was really inexpensive and the quality of the food was really good."
Best Market had a much larger produce section than what Mrs. Green's offered, with a mix of organic and non-organic items.
Raitses said the chain has no current plans for any new location in Westchester County.
Related articles
Related Articles
---