---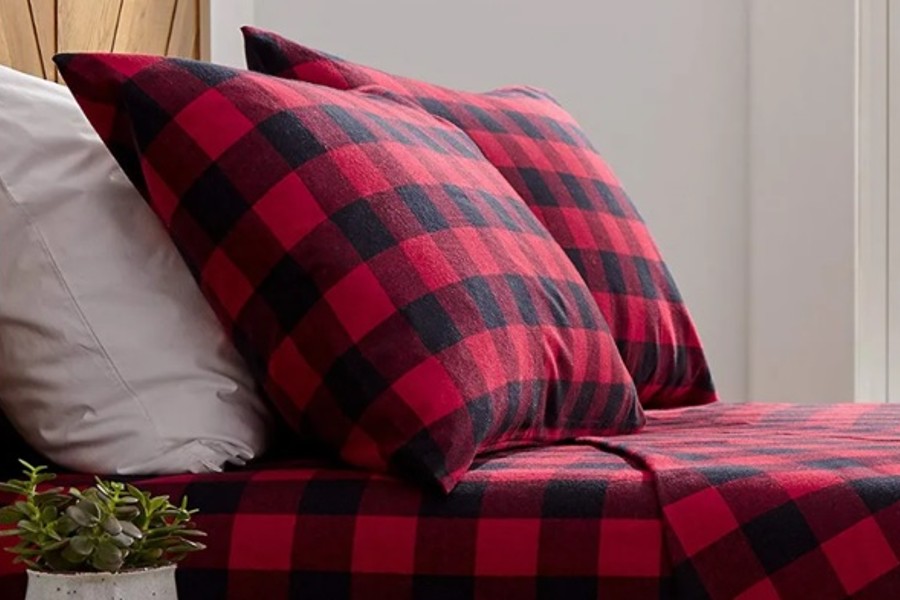 By Bretton Love
As soon as the cold season begins, you want to wrap yourself in a warm blanket, so your body can relax and rest.
No bedding does this better than flannel sheets. Visit the Linens & Hutch store to buy flannel sheets for fall and winter, for yourself, and as a gift for friends and family.
What is flannel, and why are these sheets so warm?
Flannel is a soft pile of material made from cotton, wool, or mixed fibers. Flannel has a linen or twill weave and necessarily a piled (fluffy) side. It is customary to sew shirts, pajamas, and robes from flannel, but thanks to its warmth and softness, the material quickly became popular in luxury bed linen manufacturing.
It's hard to find anything as cozy and warm as flannel when it comes to the perfect winter or fall bedsheet. If you need to feel comfortable in bed, there is simply no better solution.
The main pros of the material
The fabric is pleasant to the touch and perfectly retains heat: the perfect solution if the bedroom is too cold. At the same time, the material has excellent thermoregulation, so you will not be excessively hot. Other advantages:
The attractive, aesthetic appearance of such bed linen;
Good air permeability and hygroscopicity, which guarantees high hygienic properties of sheets;
Resistance of fibers to wear even after frequent washing and use of various detergents;
The fabric is hypoallergenic and does not cause skin irritation.
Which flannel sheets are the best?
All the products in the Linens & Hutch stores assortment are luxury items. The catalog has high-quality and flawless aesthetic items, so it's worth paying attention to them. For this reason, we suggest you focus on other factors:
Weight in grams per square meter (GSM). The density, softness, quality, and seasonality of flannel bedding depend on the weight. The greater the weight, the greater the thickness of the material. Lighter options can be used even in summer, while sets and sheets quickly replace a traditional blanket.
Type of weaving. Twill weave has a diagonal pattern, while traditional plain weave has an even design. Sheets with a twill weave have a better drape, while a plain weave has more strength.
Texture. Most sheets have only one soft side, but some sets have double sheets, meaning they are equally fluffy on both sides.
Choose whatever you like! You cannot go wrong with sheets from Linens and Hutch.
---