---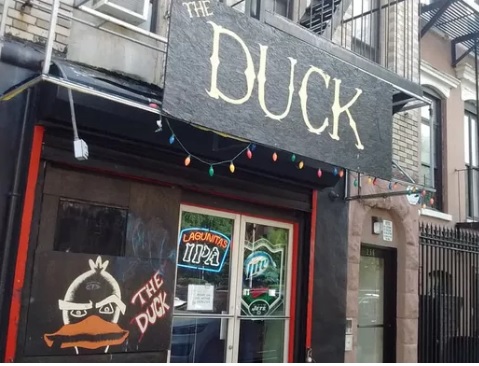 NY Eater asks what makes for a true dive bar? They weren't going to get into the criteria here. Instead, NY Eater offered a broad list of some of their favorite dives from Harlem to Hollis, Queens and what makes them special. The prerequisite for a dive bar is that they are usually lovable, and absolutely solid, where cheap beer is the norm and ordering food is not.
The number one spot in Harlem is The Duck Bar at 2171 2nd Avenue, East Harlem, NY 10029, 212.831.0000. The Duck is a true and unpretentious dive bar, where the drinks are cheap ($1 beer), the jukebox only plays country, and the space is sans frills.
Yelp tip: Steffie said, "Sofie and Rachel are perfect."
This isn't your favorite spot? We're sure you'll let us know in the comments.
Photo credit: See all photos from john e. for The Duck
Related articles
---