---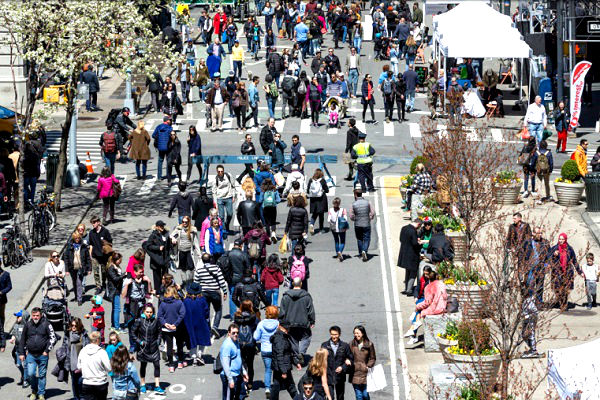 Managing a corporate event does not always require external help, especially for small, regular events, provided that the people in charge have decent experience in arranging for and hosting similar events.
However, there are times when that's just not sufficient, as staff in the office might not be able to manage larger or more specific corporate events that they are not familiar with. To know when you should consider interviewing event management companies for planning the next corporate event, read on.
If the Event is Particularly Big, You Need External Event Planners
This is the most obvious sign of them all because big corporate events are not meant to be managed internally at all. Even if you have the capacity or the people to do all that, the real question is, do you want to direct a section of your workforce towards arranging, planning, and conducting a single event? After all, it's a lot of work and you will be losing a huge amount of productivity from them for weeks, if not months since they will be busy being event planners.
Is the loss of productivity worth it? The answer in most cases is no, and that is precisely why any event which is big and requires a lot of planning and arranging is definitely a sign that you need the services of an external event planner.
If the Corporate Event is Really Important, You Need Dedicated Professionals to Manage It
The importance of the event may often coincide with its size, but that is not necessarily true in all cases. Irrespective of the event's size, if a corporate event is being planned that holds significant importance to the company, you need to work with professional event management companies that have resources in technology and entertainment, alongside the experience to pull off the production of such an important event.
Once you have selected the event planner, sit with their key people and plan together. They will take care of everything else, as long as you provide them with knowledge regarding the expectations and the goals of the event.
If You Feel Out of Your Element, It's a Bad Idea to Not Seek External Advice
Large companies, in particular, have a workforce with varying levels of experience in event management of different stature. This is why it is often not a necessity to seek external hiring of event planners for them. However, if you feel like you are out of your element here, and no one seems to have experience in managing an important corporate event in the near future, it is wise to hire an event management service specialized in what you are lacking.
It's a mistake to take on any task that you cannot complete on your own with adequate efficiency. Therefore, see to it that you have the help you need before it's already too late and your chance to impress the right clients is gone.
---