---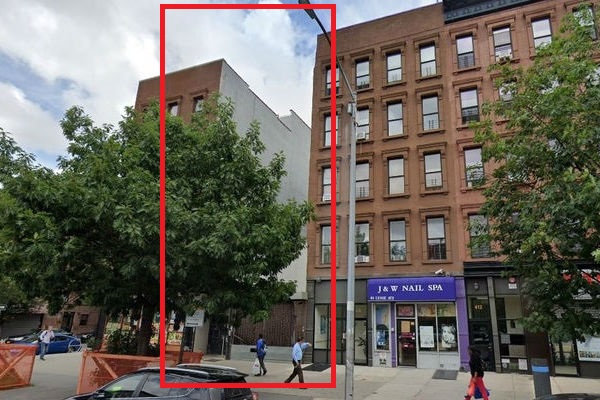 A lottery for four Harlem apartments the city considers "affordable" is now accepting applications, but the "below-market" units require tenants to earn at least $76,000 incomes.
The rent-regulated, one-bedroom units at the newly-developed 416 Lenox Ave., located near the corner of West 131st Street, rent for $2,245 per month, according to the city's housing connect website. The rents are designed to be "affordable" for a person earning 130% of the Area Median Income, which the city describes as "middle-income."
Renters must earn at least $76,927 per year to qualify for the homes. Apartments are open to households containing one, two or three people. New Yorkers earning well above six figures are even eligible for the units. The combined maximum income for one-bedroom units in the lottery is $124,930 for a family of three.
"When my mom fell in January bringing up the trash can, he stayed with her until an ambulance arrived. Since that time, he has always brought the trash can back up to her home," reports Patch.
Prospective tenants must apply to the lottery through the city's Housing Connect website by March 30, 2020. Paper applications can be requested by mailing a self-addressed envelope to: 416 Lenox Avenue Apartments, C/O Reside New York, 381 South 5th Street Unit #1, Brooklyn NY 11211.
Developers of the Lenox Avenue property are required to offer the apartments at below-market rates because they are receiving a tax exemption through the city Department of Housing Preservation and Development's 421a program.
---