---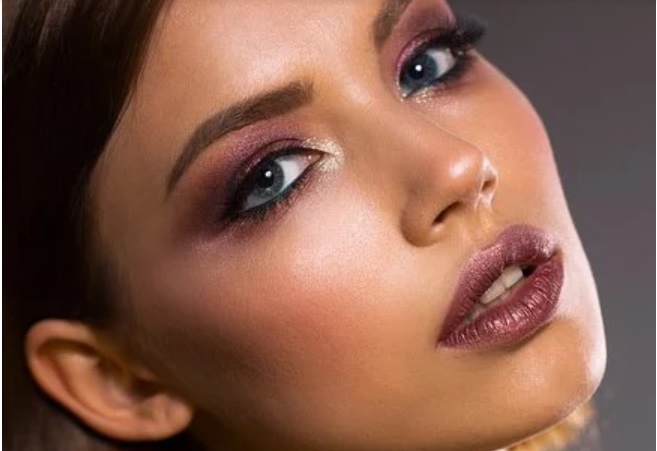 By Bretton Love
Everyone dreams of having a complexion that is fair and flawless. However, one can get frustrated when battling with minor imperfections like pimples and dark circles on the face. The situation gets worse when you try to cover them in vain. This article aims to give you tips that you can apply in achieving flawless skin with the use of makeup.
Your skin will have a different look if you follow them keenly.
They include the following:  

Wash and moisturize your face 
Make sure to cleanse your face before you can apply makeup. Use a gentle cleanser and apply moisturizer. Cleansing your face is vital as you will achieve an even texture. This technique gives you a smoother look. The kind of moisturizer you use should be lightweight. If you get exposed to the sun for long, make sure you go for a moisturizer that has sunscreen. You can choose to use a primer if you don't have a moisturizer. They also even out your facial texture. The serum, which is a good alternative, is right for your skin. Make sure you buy a prime that suits your needs. 

Use concealer
The concealer will help in covering dark circles on your face. Mostly, you will find dark circles around the eyes. After applying the concealer, make sure you blend it well to achieve an even look. Concealers tend to appear bright on your face. This brightness should not stress you as you can cover with foundation. Beauty experts recommend yellow tone concealers as they can cover dark circles in a better way than any other type. Use a concealer brush for blending. 
Apply liquid foundation
Applying a foundation on your face gives you an even tone. After applying your foundation, make sure you blend it well. Always check your hairline as the foundation tends to get stuck in that area. The other areas that you need to mix well are the chin and the nose.
Some tools will make it easy for you to blend your foundation.
They include: 
Buffing brush

Blending sponge

Foundation brush
You will find foundations in different types and forms. You should research the best foundation for your skin before purchasing one. You can check online for reviews or ask friends who have used foundations before for feedback. According to specialists from https://www.hereon.biz/foundations-that-dont-oxidize/, foundations that don't oxidize last longer, and easily complement with your skin is what you should buy. To get flawless skin, you also need to find the foundation that will conceal all facial blemishes giving you a radiant complexion.
Use powder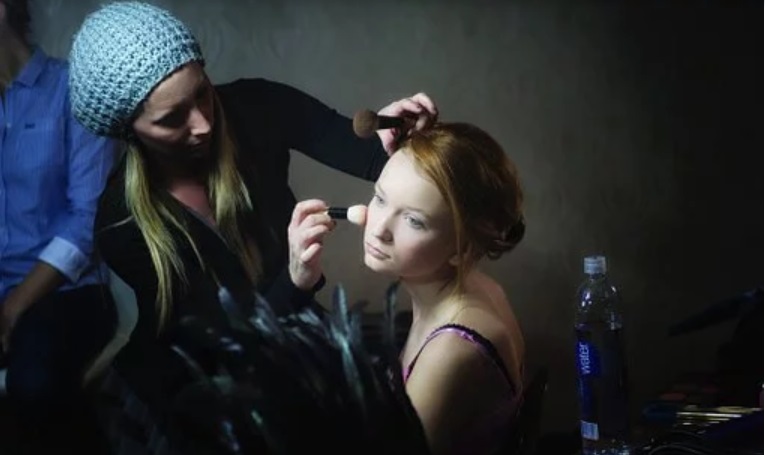 Setting your makeup with powder after you have applied your foundation gives you a flawless face all day. The other reason why you need to apply powder on your face is that it is helpful as it soaks up the extra oil from your face hence giving your face a matte look.
Work on your eye look
Before applying the regular color eye shadow, you need first to use primer on your eyes. This process will make your eyeshadow last longer and also look flawless. The alternative, in this case, is concealer. After this, proceed to apply eyeshadow to get a perfect look. When using eye shadow, you should add layers of colors until you get the shade you desire. After this, use a liquid liner to line your eyes. This step is the best way to get a flawless look for your eyes. Use a highlighter on your eyes once you finish with eye lining. Highlighting adds a shimmer to your eyes. To lengthen eyelashes, apply a layer of mascara. For maximum effect, apply from the base of the eyelashes coating towards the end.
Work on your lips
Before you can apply lipstick or lip gloss on your lips, make sure you moisturize them. Your lips will look great. Exfoliation is essential as it clears dead skin from your lips. If you are planning to apply a bold lipstick, consider using the foundation on your lips. If sheer lipstick is your choice, then there is no need to use foundation. Using a lip liner that has a similar color to the lipstick you are planning to use is another item that will have your lips looking flawless. It helps in defining the lip edges. Pressing your lips together after applying lipstick provides coverage that is even. In case there is an excess color of lipstick, use a tissue to remove it. If this method doesn't work, use the concealer instead. Your lips will have a flawless look.
It is important to note that people have different skin types. The condition of the skin can change as a result of many factors like sickness and change of environment. The above-given guidelines will help you get the flawless skin you have always dreamed of achieving.
---