---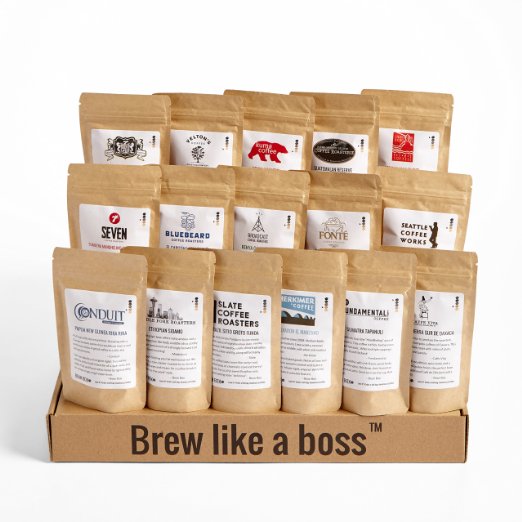 Travel the world from the comfort of your home in Harlem. The ultimate tour of the world's top coffee producing regions, including Ethiopia, Kenya, Indonesia, Costa Rica, Guatemala, Colombia, Panama, Brazil, and Kona. Experience chocolaty Latin American coffees, fruit-forward African roasts, earthy Sumatran blends, and everything in between. Bean Box hand picks coffees grown on the world's finest estates and roasted to perfection by Seattle's top roasters like Fundamental, Slate, and Vita.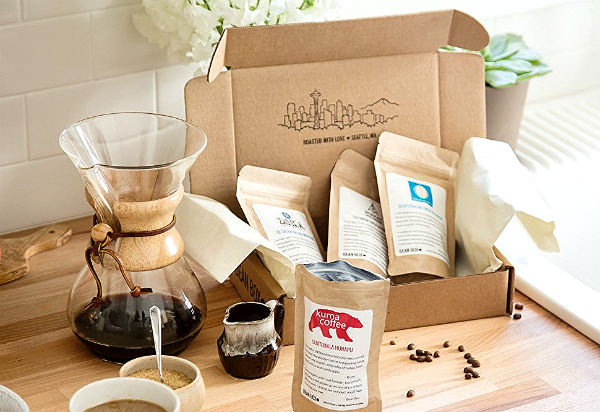 Guaranteed Freshness
Every coffee we ship is roasted to your order. This mean your cup is always filled with rich, delicious flavor. Many of our customers can't believe how great freshly-roasted coffee tastes. You don't have to travel to Seattle. We'll bring a gourmet coffee experience to the comfort of your kitchen.
Supporting Local Roasters
Buying a Bean Box supports a community of local artisan roasters. We work exclusively with 21 of Seattle's top-rated, award-winning, small batch-roasters, including: Kuma, Herkimer, Ladro, Slate, Bluebeard, True North, Velton, Broadcast, Conduit, Lighthouse, Middle Fork, Seattle Coffee Works, Zoka, and more. You can taste their focus on farm-to-cup sourcing and hand roasting in every cup. Bean Box is the perfect gift for coffee lovers. Add a personalized gift note to your order.
Price: $ 89.00 (five Star)
No related posts found...
---