---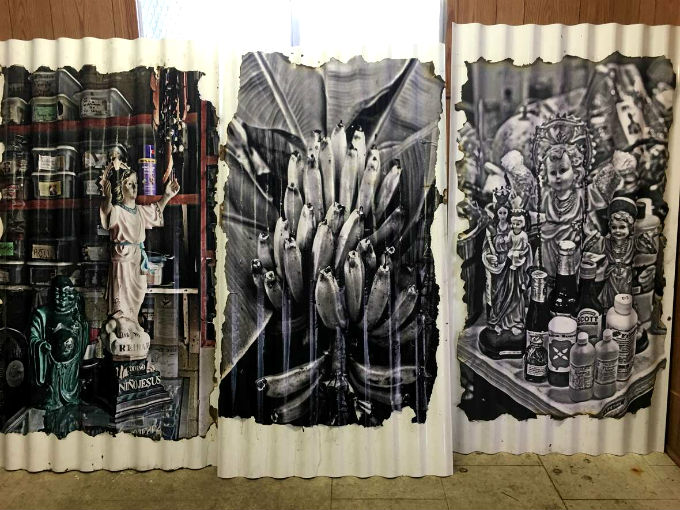 Bananas & Budhas, José Morales dreamed of curating a season long outdoor photographic exhibit at La Marqueta but the fickle weather was always a factor…until he hooked up with Abey Charrón.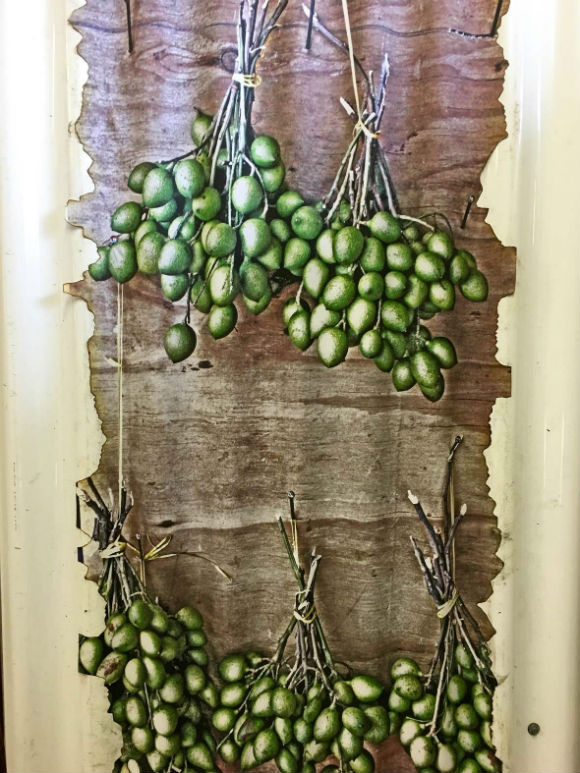 Charrón's mixture of tradition and unconventional elements stood out, marking his work as one of Puerto Rico's most prominent street artists recognized for his public art projects.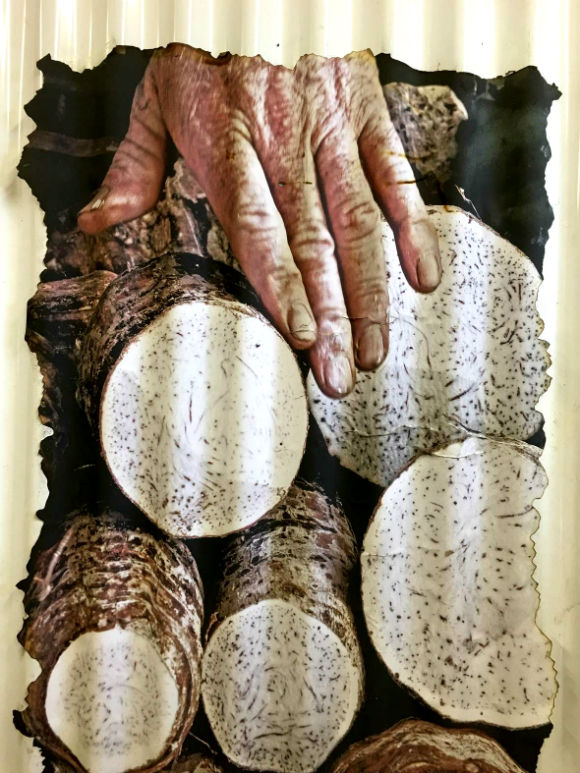 "De Todo Como En Botica" features twenty four (24) prints that capture the essence and romance of traditional Puerto Rican market plazas sustained on corrugated sheets of zinc plates making a unique presence on the gates surrounding La Marqueta's placita for Charrón's first New York solo show. The images recall the many flavors, textures, colors and personalities found throughout these markets that served as local family pharmacies where you could find everything, even a kitchen sink. And these zinc plates remind those who remember when folks were so poor their roofs were made of corrugated zinc, providing a musical lullaby as they slept.
"I'm honored to welcome Abey Charrón to El Barrio as we unveil 'De Todo Como En Botica', a poignant photo exhibit that captures the vibrant energy of Puerto Rico's local markets, replicated right in our very own revitalized Placita de La Marqueta," said New York City Council Speaker Mark-Viverito.

"As a staunch supporter of the arts, I'm proud of the Council's on-going and substantial investments to support diverse cultural programming throughout the City and I encourage all New Yorkers to visit this important piece of Puerto Rican beauty and culture at La Marqueta Retoña."
La Marqueta Retoña (the Market Re-blooms) is an initiative spearheaded by Harlem New York City Council Speaker Melissa Mark-Viverito to revive and recover the social and cultural roots of East Harlem's El Barrio where art, music and community activities remain a part of its streets. La Marqueta Retoña is located under the Metro North line over Park Avenue between 115 and 116th streets in East Harlem where we look to celebrate Latino culture every Sunday while creating a sense of history and pride for the next generations of El Barrio residents.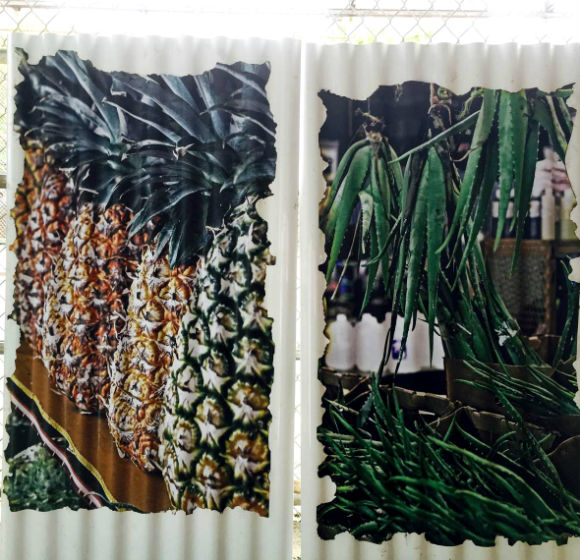 Join us every Sunday at La Marqueta for our weekly outdoor market series Vendy Plaza! Taste, hear and see crafts, drinks, great food from local artisans as well as live music. Be sure to come out and enjoy great music and food with family, friends and neighbors! Vendy Plaza is free and open to the public!
Every Sunday, from May 1st to October 16th, 12 to 6 pm
A must see in East Harlem!
La Marqueta, 1590 Park Avenue at 115th Street, between 115 and 116th streets in Harlem, New York, 212,618.5740, http://www.nycedc.com/project/la-marqueta
Photo credit: Abey Charrón. Via City Council Office of Melissa Mark-Viverito
Related Articles
---