---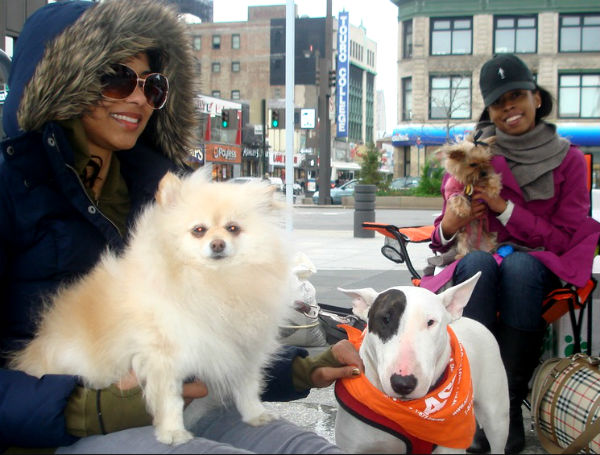 With the end of summer, as kids head back to school from Harlem to Hollywood and we resume our normal work schedules, our daytime absence from home can be tough on our furry loved ones.
To help make the back to school/work transition as stress-free as possible for our pets, Heidi Ganahl, CEO and Founder of Camp Bow Wow, the nation's largest pet care franchise, has created a series of useful pet tips regarding "Back to School, Back to Work," which I have included at the bottom of this email. With these insights, you can properly prepare Fido for the time of year when the rest of the family won't be around the house for the majority of the day.
If possible, arrange for a family member to walk Fido during the day, play with him at a Harlem park and give him fresh water and food. Even just swinging by for a couple of minutes will break up the monotony that Fido might feel while the family is away. If a family member is not available, arrange for a dog walker to take Fido out for an afternoon stroll.
Since dogs can lose interest in toys rather quickly, offer Fido interactive toys. A rubber KONG® toy can be stuffed with a tasty treat like peanut butter, plain yogurt or baby food and is a great way to keep Fido distracted while he is home alone. Engage Fido with the "Tornado" – a dog toy that challenges Fido mentally and physically while he searches for the hidden dog treat, or let him play with the Kibble Nibble Activity Ball – a toy that will strike a chord with Fido's prey instinct while he nose rolls the ball in an effort to dispense treats.
Dogs love their humans, and being away from them can be stressful on some of them. Bring your dog to a local Camp so Fido can run and play with other dogs and interact with the Camp Counselors. A local Camp will provide a fun, safe environment from the moment he is dropped off in the morning to when he is picked up at day's end.
If your dog has been with the family all summer, when the kids go back to school and you head back to work, the routine for your dog completely changes. The more you can keep your routine the same for your dogs at the times you are home, the better. Take them for a nice long walk in the evening, throw a ball in the backyard or just spend some quality time with them.
Photo credit ASPC By Daniel Tisdale.
---