---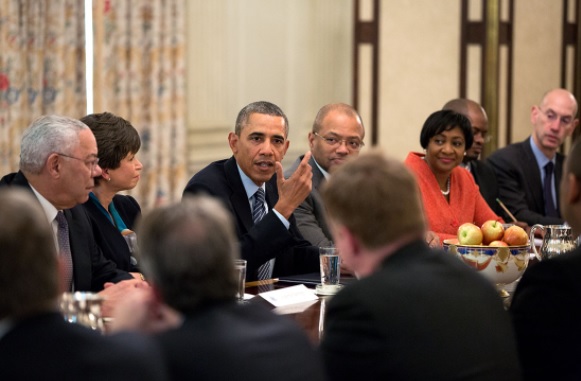 On Monday, Manhattan Borough President Gale A. Brewer will co-host and deliver remarks at the first of four My Brother's Keeper convenings in Harlem for educators, youth services providers, researchers, and policymakers developing strategies to close opportunity gaps for young men of color in Manhattan. When President Barack Obama launched the My Brother's Keeper initiative in 2014, the college readiness rate for black males was 30 percent of the rate for white males, and the readiness rate for Hispanic males was 40 percent of the rate of white male graduates.
Borough President Brewer will deliver welcoming remarks during the event's opening plenary session at 9:00 am, which will also feature a keynote address by Dr. Edward Fergus, Assistant Professor of Urban Education at Temple University. The event will be hosted at the Manhattan Center for Science and Mathematics.
Monday, April 16, 8:30 am – 3:00 pm
9:00 am – 10:00 am — Opening Remarks and Keynote
Manhattan Center for Science and Mathematics, 280 Pleasant Avenue (at East 116th Street), Harlem, NY,
Editor's note: Harlem World Magazine is determined to close this gap with for black males with Harlem Youth Publishing Program (H. Y. P. E.) program to create the next generation of Journalists from Harlem.
Photo credit: President Barack Obama meets with foundation and business leaders to discuss "My Brother's Keeper," an initiative to expand opportunity for young men and boys of color, in the State Dining Room of the White House, Feb. 27, 2014. (Official White House Photo by Pete Souza) via wikipedia.
Related Articles
---