---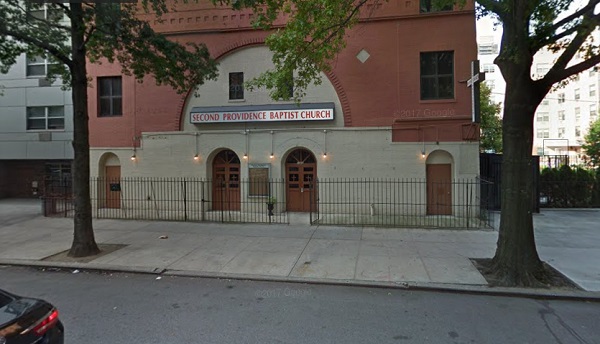 The Real Deal reports that Azimuth Development Group is planning a mixed-use building with 30 residential units and a church in Central Harlem.
The project at 11 West 116th Street would be 12 stories tall and span roughly 51,000 square feet, split between 11,294 square feet of space for the Second Providence Baptist Church—which was demolished to make way for the project—and 39,764 square feet of residential space, according to filings with the Department of Buildings. The church will be on the lower floors of the building, which will stand 125 feet tall.
Azimuth purchased the property in June for roughly $6.8 million, and Aufgang Architects will design the project.
Azimuth Development founder Guido Subotovsky said in an email that the residential units will be market-rate, although the company has not decided yet whether they will be condominiums or rentals.
Azimuth is also at work on a massive project in the South Bronx, where the developer is planning to build three apartment buildings at 707 Concourse Village West, 702 Grand Concourse and 180 East 156th Street that will have a total of 275 apartments across about 212,800 square feet. The company is planning a 326-unit project in Soundview at 1755 Watson Avenue as well.
Photo credit source
Related Articles
---