---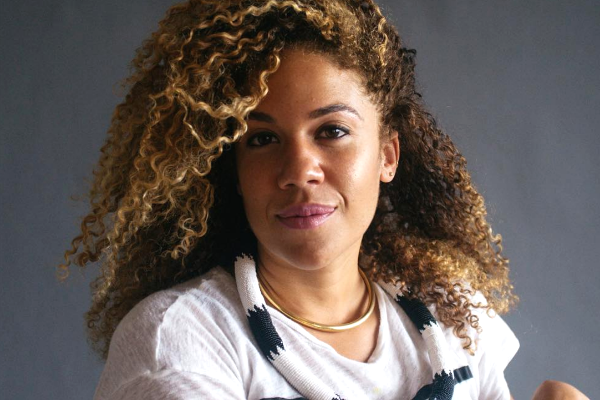 ViacomCBS Gen Z media brand Awesomeness kicks off What It's Like, a new five-part series on YouTube and IGTV that addresses timely topics leading up to this year's presidential election. The first episode in the series, What It's Like to Be a Black Teen in America, premieres on Saturday, July 11, 2020, at 5 p.m. PT and will explore issues of race revolving around the Black Lives Matter movement. Additional episodes of What It's Like will premiere monthly through November, each addressing a different timely topic through a Gen Z lens.
In What It's Like to Be a Black Teen in America, political strategist and filmmaker Carri Twigg will moderate a panel discussion between young Black talent and everyday teens as they discuss their personal experiences, offer solutions to foster racial healing and support communities of color. Additional topics will include addressing systemic racism, finding petitions, protesting safely, showing solidarity on social media, and supporting school reform. Awesomeness is also partnering with Made In Her Image, a nonprofit movement that creates programs to support the advancement of young girls, non-binary youths and women of color in the film, media and technology industries, by making a donation and encouraging viewers to support their mission throughout the episode.
Said Twigg, "These are urgent conversations that require a unique lens for today's youth. I hope teens and families come away from this safe space feeling more comfortable with fostering conversations about race and privilege, as well as some tools for how they can further support racial equity and impact positive change."
The premiere episode will also feature a musical performance from UK-based R&B/soul artist Tiana Major9 and a special appearance from singer, songwriter and multi-instrumentalist H.E.R. to speak about her new song "I Can't Breathe." It will also include special artwork by artist and illustrator Oris Eddu, as well as appearances by Atlanta-based author and advocate Kimberly Jones, dancer and actress Nia Sioux (Dance Moms), actress and author Skai Jackson (Bunk'd), actor and musical artist Bryce Xavier (Follow Me), actress Daniella Perkins (Middle School Moguls), Honey Robinson (The Sweet Life of Honey) and more.
From the Awesomeness Digital Studio, What It's Like is created by Christopher Babers, who also serves as Director and Supervising Producer. Maurice James is Co-Director. Marta Palley serves as an Associate Producer. Nikki Scoggins, Senior Vice President, Creative, Scott Levine, Senior Vice President, Operations and Emily Hecht, Vice President, Creative serve as Executive Producers.
Carri Twigg produces stories and helps companies, causes, and individuals find their voice in our new American mainstream.
What It's Like is part of Awesomeness's ongoing multi-platform dialogue that offers Gen Z tools for timely discussions, including new IGTV series Spark The Convo, which addresses allyship, implicit bias, coming out and immigration stories in upcoming episodes; and ATV Daily Report, which spotlights young changemakers of color as part of its ongoing coverage. Recent additional topics addressed across @AwesomenessTV social include race and privilege, safe protesting, defunding the police, debunking history facts, the 2020 election and more.
Founded in 2018, Made In Her Image is an award-winning non-profit movement 501(c)3 striving towards social equity in the fields of STEM, film, media, and entertainment. We serve young girls, non-binary youths, and women of color through curated and inclusive programming designed to empower through technology and education. With our programming, we provide workshops, camps, incubators, and elevated online learning experiences towards creating the next generation of storytellers. We are creating the next generation of film revolutionaries and our mission is to produce #1000FILMS by the year 2025. Visit madeinherimage.org for more information on upcoming events and ways to support the mission.
Awesomeness, a subsidiary of ViacomCBS, is a media company focused on serving the global Gen Z audience through its digital publishing, film, and television studio divisions. Awesomeness has become the destination for youth culture, cultivating a loyal audience with hit programming on the world's biggest streaming services including Netflix (smash-hit film series "To All The Boys I've Loved Before," "Trinkets") and Hulu (Emmy® award-winning "Zac & Mia", Emmy® nominee "Pen15"), along with the company's immensely popular short-form programs on YouTube ("Brent Rivera's Dream Vacation," "My Dream Quinceañera," "Malibu Surf"), that garner hundreds of millions of views. As a leading media brand, Awesomeness' worldwide distribution footprint spans owned, social and premium SVOD platforms. The company also includes a creative agency, creator network, and brand partnerships division. Founded in 2012, Awesomeness is headquartered in Los Angeles, with additional offices in New York.
Photo credit: Cari Twiggs.
---