---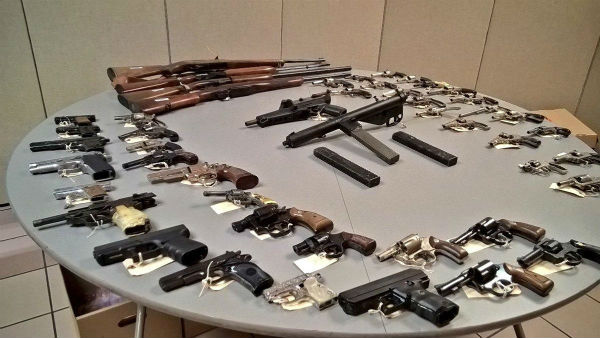 New York Attorney General Letitia James today released the following statement after Governor Andrew Cuomo signed into law the "Public Nuisance Bill" (S.7196/A.6762).
Which aims to restore the ability of states and localities from Harlem to Hawaii to bring civil liability actions against firearm manufacturers and sellers for negligence:
"In 2005, Congress took unprecedented action to usurp states' rights and give gun manufacturers and distributors blanket immunity for gun violence perpetrated as a direct result of their marketing and distribution of firearms. Plain and simple, this was a federal overreach to protect the gun industry in every way possible. But, today, New York state took an important step to right that wrong and protect its citizens from gun violence. As the state's attorney and chief law enforcement officer, I look forward to enforcing the Public Nuisance law and I stand ready to defend it against all legal challenges. Thank you to Senator Myrie and Assemblymember Fahy for sponsoring this bill, Governor Cuomo for signing it into law, and the many advocates for their role in crafting this mechanism for New York state to protect its own residents."
Read more about guns legislation here.
---